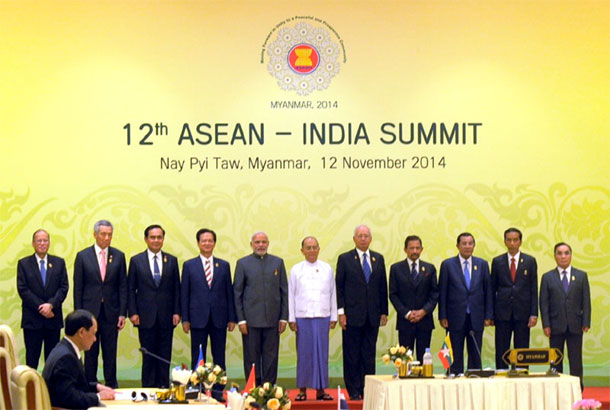 Nay Pyi Taw, Nov 12 Prime Minister Narendra Modi Wednesday said that India's relations with the countries of the Association of Southeast Asian Nations (ASEAN) are very good and New Delhi attaches great importance to the 10-nation bloc.
Addressing the ASEAN-India Conference, Modi said: "Our relations are very deep. India takes the concept of ASEAN very seriously. ASEAN has shown the success of unity and cooperation."
Modi also said that his government, though new and only six months old, has laid great emphasis on its relations with countries of the east.
He said: "It is a matter of great pride and happiness that I have got a chance to speak at the ASEAN-India Summit, and especially on the soil of Myanmar, which is a good neighbour of India."
The speech was interrupted for some minutes due to a technical glitch.
The prime minister asked the organisers, holding the mike "Audio problem?"
He then resumed his speech highlighting the closeness of ASEAN-India ties.