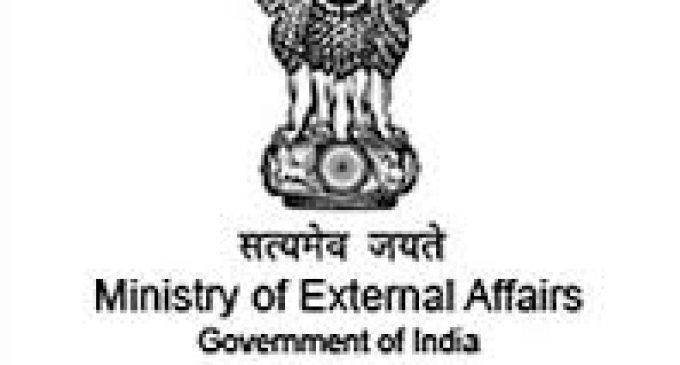 New Delhi, Sep 15 All substantive issues of interest, including the festering border issue, between India and China will be on the table during talks between visiting Chinese President Xi Jinping and Prime Minister Narendra Modi Sep 18, the external affairs ministry said Monday.
Briefing the media ahead of the much-anticipated visit of the Chinese president, external affairs ministry spokesperson Syed Akbaruddin, in answer to a question whether the border question and Tibet would figure in the talks, said "all substantive issues of interest" to India and China will be on the table.
On whether Xi and Modi will try reaching an agreement and declare the Line of Actual Control (LAC) as the de jure border between the two countries, he said it was "left to the leaders".
"What leaders choose to emphasise is left to the leaders. We will share the outcome of the discussions. But it is not a practice to tell what leaders intend to discuss based on media speculation," he said.
Modi as a special gesture will receive Xi when he arrives at his hotel in Ahmedabad Sep 17.
Xi will be accompanied by his wife Peng Liyuan, two members of the Communist Party of China (CPC), the state councillor and ministers of foreign affairs and commerce.
Modi will host a dinner on the Sabarmati riverfront in Ahmedabad for Xi Sep 17, after which the two leaders will travel to Delhi for meetings the following day.
While in Ahmedabad, the two leaders will witness inking of agreements and both will spend some time at the Sabarmati ashram, Akbaruddin said.
Shedding light on the nature of the agreements, he said: "Obviously the agreements to be signed are in relation to the aspects of that region (Gujarat)."
Asked if it was Modi who included Ahmedabad as the venue for Xi's arrival, Akbaruddin said Modi was interested in showcasing cities other than Delhi to visiting dignitaries.
"It's no secret that Modi is extremely keen that India be showcased beyond Delhi. When visitors come to India, they should see the beauty and magnificence of our country beyond Delhi," he said.
On Thursday, Xi will be received by President Pranab Mukherjee at Rashtrapati Bhavan.
XI will then visit Rajghat and will be also called on by External Affairs Minister Sushma Swaraj.
Modi and Xi would hold talks at Hyderabad House, which will be followed by a joint media interaction.
"There will also be the signing of agreements if these are the outcome of the discussions," he said.
Economic engagement is a very important component of Xi's visit, and efforts will be made to take forward the economic discussions held between the two countries in recent time, he said.
"The delegation will include China's minister for commerce and minister in charge for national development commission," Akbaruddin said.
"Trade deficit is certainly an important issue. There is an agreement that we need to address this, but how this would be done is a matter which experts are working on."
Recalling that during Vice President Hamid Ansari's visit to China, an agreement was signed to facilitate industry parks in India, Akbaruddin said an effort would be made to actualise it during the visit.
Asked if discussions will take place on the Maritime Silk Road initiative, Akbaruddin said India was desirous to continue maritime engagement globally.
"Ancient trade routes in Asia have been important channels of transmission of trade as well as for art, culture and spiritualisation. Budhism spread from India to different parts of Asia through the silk route. India has a maritime history and the government is desirous to continue engagaing globally, including through the Indian Ocean but it is premature to say what will be discussed," he said.
Whether Xi will hold talks on a visa agreement is for India to wait and see, he said.
Discussions may also take place on cooperation over smart cities and railways.
"The government has made very clear that we are looking for investment. Smart cities, railways are very important to us. These are likely to figure in the discussion," he said.
On cooperation in nuclear energy, Akabaruddin said both countries were trying to promote civilian use of nuclear energy.
"Both India and China are developing economies with an enormous appetite for energy. Given the challenge, both are committed to peaceful use of nuclear energy. There could be discussions on possible cooperation on this area," he said.
On the reported Chinese incursion in Ladakh, Akbaruddin said what happens along the border is for the sentinels there to respond.
"Let me assure you our brave sentinels on the border will address the issue that happens in the border. Our border is in safe hands," he said.
Xi is also scheduled to deliver a keynote address Sep 18.
Ansari will call on him, and during the same evening, Mukherjee will host a banquet for the dignitaries.
Among those who would call on Xi Sep 19 would be Congress president Sonia Gandhi and Lok Sabha Speaker Sumitra Mahajan, before he leaves.