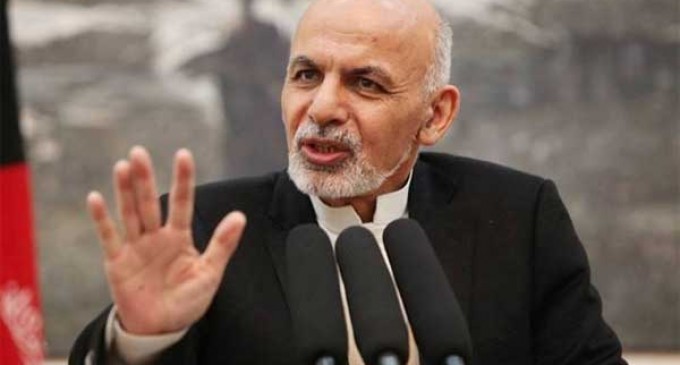 New Delhi, Sep 15  Afghan President Mohammad Ashraf Ghani on Wednesday suggested the setting up of an Afghan-India Task Force by both governments and chambers of commerce to take forward the India-Afghanistan strategic relationship.
"The Task Force could meet during the Heart of Asia conference in December in India," Ghani said here.
He was delivering his keynote address at a business meeting jointly organised by industry chambers FICCI, CII and ASSOCHAM on the sidelines of the Afghan President's two-day official visit to India,
"The allocation of $1 billion by Prime Minister Narendra Modi towards rebuilding the economy of Afghanistan is a statement of belief in the strategic partnership between the two countries," Ghani said.
He also urged the business chambers of both countries to contribute towards Afghanistan's efforts by setting up a target of $10 billion in trade and investment in the next five years.
On connectivity, Ghani said that cargo flights had major capabilities and could be used for transporting Afghan goods in demand to India.
"And Indian products like tea could travel back to Afghanistan creating a value chain which can be affordable and sustainable," he said, adding that Kabul also looked to New Delhi to set up dry ports in his country.
In this connection, an agreement was signed earlier this year by India, Iran and Afghanistan of the Chabahar trilateral transit and trade corridor deal that will ensure easy movement of goods between the three countries, bypassing Pakistan.
India is to invest up to $500 million in the project to develop Iran's Chabahar port, located on the coast of Gulf of Oman and over 70 km from Pakistan's Gwadar port that China is developing.
The Chabahar port transport and transit corridor would help link trade routes from the Indian Ocean to Afghanistan, Central Asia and beyond.
In his address at the event, Minister of State of External Affairs V.K. Singh said the strategic partnership between India and Afghanistan had been growing steadily and now was the time to take trade and investment between the two countries to the next level.