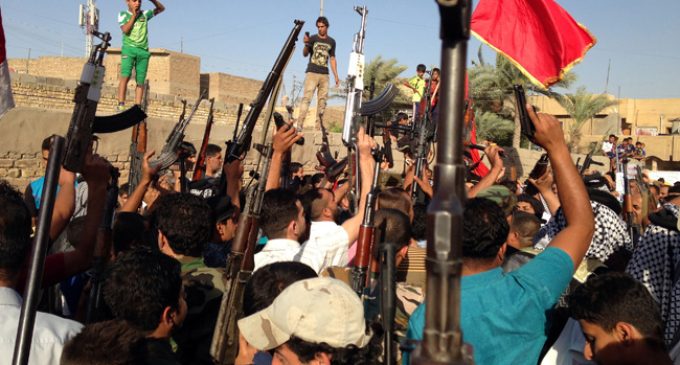 New Delhi, Aug 14 The 39 Indian workers held hostage by Islamic State jihadists in Mosul in Iraq for the past two months "remain unharmed", the government said Thursday after establishing contact with them through intermediaries in Iraq.
External affairs ministry spokesperson Syed Akbaruddin said that the abducted Indian workers "remain unharmed" following the latest information received about them as on Aug 12 night. The fate of the abducted Indian workers, who mostly hail from Punjab, has led to concern as the men are unable to contact their families with their phones taken away by their abductors.
The men, who were working for a Turkish construction company in Mosul, were abducted in mid-June when the jihadists overran the Iraqi region.
On Wednesday, at a briefing, the spokesperson had said that the men "remain in custody" and added that in "war situations there is no certainty about safety, especially in custody". He had also said that following the IS militants expanding their hold, including into Kurdish areas, India was monitoring the situation and what its impact will be on India's national interests and on Indian nationals.
Mosul was overrun by militants of the Islamic State of Iraq and the Levant, who now call themselves the Islamic State, in June. The IS militants have overrun large swathes of area in northern Iraq and are currently on the verge of taking over Mosul Dam, thus controlling the source of water and electricity.
Earlier, 46 Indian nurses who were stranded in Tikrit were set free by the militants after hectic negotiations. India has flown home hundreds of Indians from Iraq following the surge by the militants.