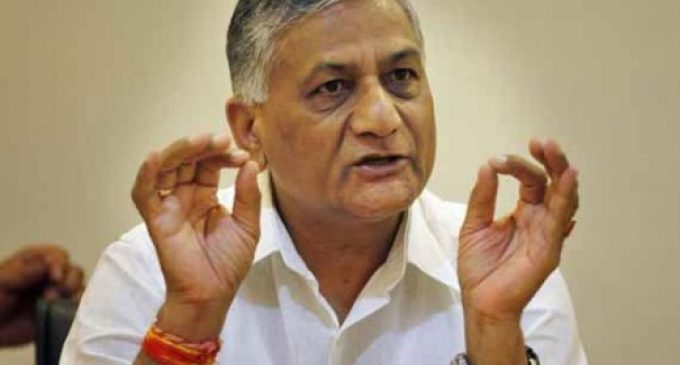 New Delhi, Aug 6 Nineteen Indian students who had entered Malaysia with false work visas have approached the Indian High Commission in Kuala Lumpur to urge early repatriation to India, the Lok Sabha was informed Wednesday.
Minister of State for External Affairs Gen. V.K. Singh (retd) said emergency certificates have been issued to the 19 students by the Indian mission as the students said their passports had been kept by the employer.
"Our mission is constantly facilitating various formalities of Malaysian immigration and closely following up the matter with the Malaysian authorities. The stay and other arrangements for these students in Malaysia are currently being looked after by the principal of the SES College, Thane, where these students are reported to be studying," he said.
Gen. V.K. Singh said the external affairs ministry – through its mission in Kuala Lumpur – will continue to render all possible assistance in sending these people back to India at the earliest and on completion of necessary formalities by the Malaysian authorities.