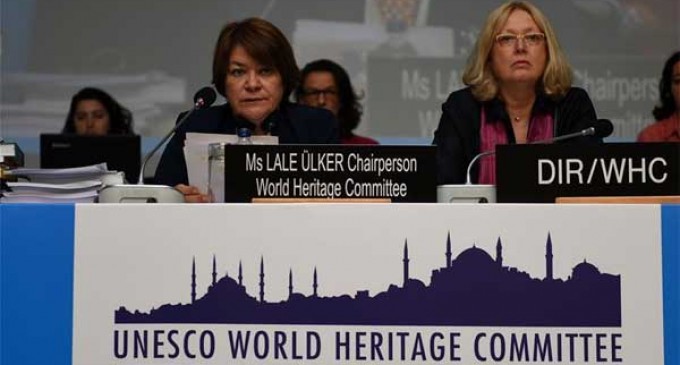 Istanbul, July 18  The World Heritage Committee on Sunday evening agreed to put 12 new sites on the World Heritage List before ending its 40th session in Turkey's Istanbul city.
With nine others already approved on Friday, the session has placed a total of 21 out of 27 nominations for this year on the prestigious list, Xinhua news agency reported.
With the 21 newly added — 12 cultural sites, six natural and three mixed ones — the heritage list has now 1,052 sites in 165 countries.
The state of conservation of 155 properties was examined as well during the session, with five in Libya inscribed on the List of World Heritage in Danger along with one in Uzbekistan and another in Mali.
Meanwhile, one site in Georgia was removed from the list of endangered sites, while the site of Nan Madol, or the Ceremonial Centre of Eastern Micronesia, was simultaneously inscribed on the World Heritage List and on the List in Danger.
The 40th session started on July 10 and was cut short by four days due to the outbreak of a coup attempt in Turkey on Friday night.
The heritage committee, a panel under the Unesco, decided to discuss the unfinished items on the agenda at another meeting slated to be held in Paris later.
The 41st session is slated for July 2017 in Krakow, Poland.
The heritage committee was formed in 1977 to enforce the World Heritage Convention and manage the heritage list created based on the convention.