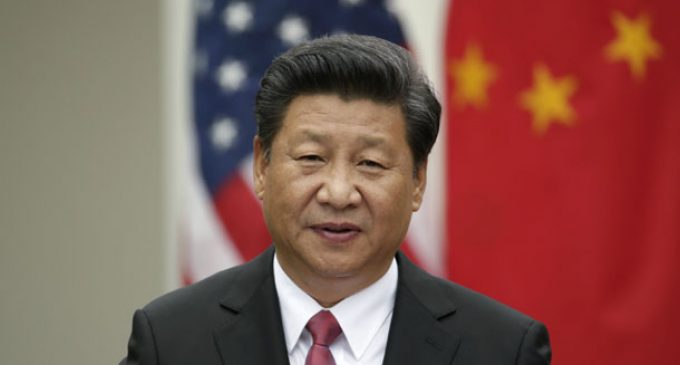 Da Nang (Vietnam), Nov 10 (IANS) Chinese President Xi Jinping on Friday championed the "cause of globalisation" at the Asia-Pacific Economic Cooperation (APEC) forum in contrast to US President Donald Trump who advocated for "bilateral policies".
"Over the last few decades, economic globalisation has contributed significantly to global growth. Indeed, it has become an irreversible historical trend," Xi said during the APEC summit meeting in Vietnam.
He called for economic globalisation that is more "open, inclusive, balanced, fair and beneficial" for all, Efe news reported.
Xi called for greater trade integration in the Asia and Pacific region and for global trade based on multilateralism.
He further stressed the need for a vision of multilateral trade that allowed developing members greater benefits from trade and investment.
While speaking at the meeting, the US President criticised multilateral agreements such as the Trans-Pacific Partnership, from which he pulled out in January, and advocated for "bilateral trade agreements" based on fairness and reciprocity.
Trump further spoke against large scale agreements which "tied our hands and surrendered our sovereignty".
"Many opportunities for mutually beneficial investments were lost because people could not trust the system. We can no longer tolerate these chronic trade abuses, and we will not tolerate them," Trump said.
He claimed that in the past his country opened its economy without imposing any conditions but this attitude was not reciprocated and denounced that the World Trade Organisation had admitted members who did not follow the rules of the institution.
The APEC, founded in 1989, has agreed to establish a free trade network between its 21 member economies by 2020.
The APEC is made up of Australia, Brunei, Canada, Chile, China, South Korea, the US, the Philippines, Hong Kong, Indonesia, Japan, Malaysia, Mexico, New Zealand, Papua New Guinea, Peru, Russia, Singapore, Taipei, Thailand and Vietnam.
The bloc accounts for 59 per cent of global GDP, 49 per cent of global trade and constitutes a market of around 2.85 billion consumers.
Source : Sarkaritel.com