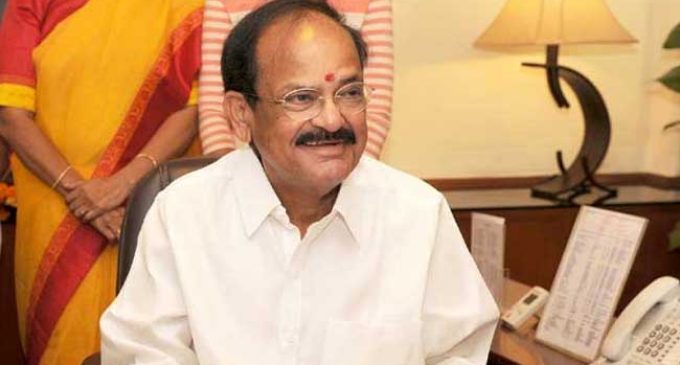 New Delhi, May 4 (IANS) Vice President M. Venkaiah Naidu will visit the Latin American countries of Guatemala, Panama and Peru from May 6 to 11 in what will be his first overseas official trip after assuming office, it was announced on Thursday.
Stating that India attaches importance to its relations with the Latin American countries, the External Affairs Ministry said in a statement that Naidu's visit to the region takes place in that context.
"Over the last few years, India's relations with the region, both in terms of political engagement, as well as trade and commercial engagement, has intensified significantly, beginning with the landmark visit of Prime Minister of India (Narendra Modi) to Brazil in July 2014, his meetings with South American leaders there, followed by his visit to Mexico in 2016," the statement said.
"These meetings at the highest level have been sustained through frequent interactions," it said.
Trade and investment are one of the main drivers of India's relationship with the region.
"Bilateral trade with the region has grown steadily. There is potential for further increase," the statement said.
Naidu will hold meetings at the highest levels in all the three countries. He will also interact with parliamentarians, visit Universities and meet members of the Indian diaspora.
"Official discussions will review the entire spectrum of bilateral relations, including strengthening institutional mechanisms for political interactions, multilateral matters, trade and commerce, investments, information technology, capacity building, traditional medicines, space, defence and culture, among other issues," the statement added.