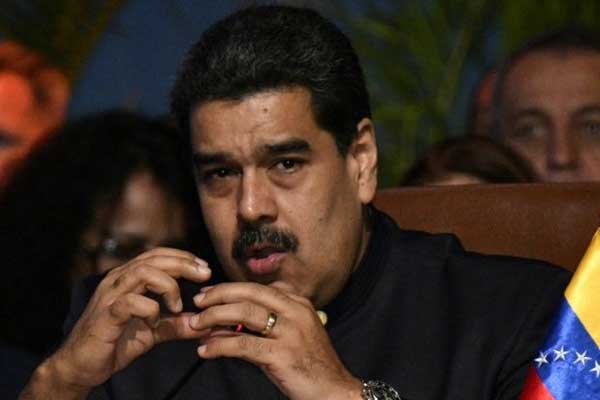 Caracas, Nov 30 (IANS) Venezuelan President Nicolas Maduro will seek another term in next year's election, Vice President Tareck El Aissami has said.
"We already hold 18 (state) governorships. We already have, and will keep, most of the municipalities. We already control the National Constituent Assembly and, through God, through the people, we will have the re-election of our brother Nicolas Maduro as president," El Aissami told supporters of the ruling United Socialist Party of Venezuela (PSUV) on Wednesday, Efe news reported.
Amid chants of "Maduro, Maduro" from the crowd at a rally in the central state of Aragua ahead of the December 10 municipal elections, the Vice President lashed out at the opposition.
"They embody individualism, hatred, intolerance, sectarianism, treason, corruption, looting, and black-marketeering," he said, describing all opposition leaders as being cut from the same cloth and as "puppets of (US President) Trump" who take orders from the US Embassy.
"Our duty as a people, our moral obligation as a historical force is to defeat them once, twice, three times and all the times necessary so that they never again govern this country," El Aissami said.
El Aissami, a former governor of Aragua, called on PSUV members to support the "Bolivarian Revolution" in the upcoming municipal elections and in the 2018 presidential ballot.
Bolivarian Revolution is the name given by late President Hugo Chavez — the PSUV's founder — to his programme for the oil-rich Andean nation.