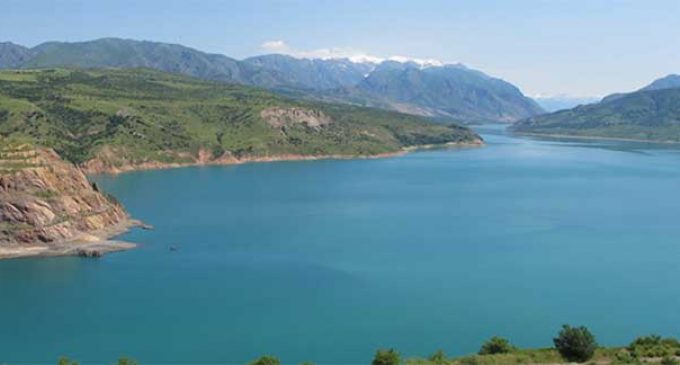 The Uzbek government has approved the concept of development of the free tourist zone (FTZ) Charvak.
Experts note that the Tashkent region today has a significant tourist potential, which is primarily due to the unique natural conditions that allow for developing virtually all types of tourism. In particular, the region has everything necessary for the development of mountain and extreme tourism, including mountaineering, snowboarding, aeronautics, cycling, motor sport, as well as environmental, rural, pilgrimage and gastronomic tourism.
Not far from the capital is Charvak reservoir, on the shore of which there are numerous boarding houses, recreation areas and children's summer sports camps. Nearby are the magnificent mountains of the Western Tien Shan with plentiful hiking trails, waterfalls, caves, gorges, walnut groves and orchards, included in 2016 on the UNESCO World Heritage List.
The Ugam-Chatkal National Park is home to 230 species of animals, 1,800 types of plants and there are four unique natural lakes – Urungach, Bodak, Shovur and Ihnoj, the Chatkal state biosphere reserve and a number of forestry enterprises operate.
For today in the region there are 120 organizations dealing with leisure of domestic and foreign tourists. The volume of exports of tourism services in the past year exceeded 44 million dollars. Despite this, given the enormous tourist potential and natural resources of the region, these figures, experts say, are rather modest. In the region there is a shortage of accommodation facilities, sanatoriums and recreation areas, underdeveloped tourist infrastructure, low quality and limited number of services provided to tourists.
In the near future several seasonal recreation areas will be created on the territory of Charvak FTZ, each of which will be built up with modern hotel complexes, cultural and entertainment, medical and recreational, trade and other tourist facilities, as well as modern engineering infrastructure.
Work has already started on the territory of Bostanlyk, Parkent and Ahangaran districts to create 162 modern guest houses. For the entertainment of tourists, it is planned to develop a program of demonstrating national customs and traditions, wedding ceremonies and other recreational activities, organizing trips to nature, as well as cultural and historical sites.
It is planned to invite famous local brands, including Macro and Korzinka, as well as foreign ones such as Starbucks, McDonalds, Burger King and KFC.
Another area will be devoted to the creation of tourist facilities for the provision of services related to beach recreation, water sports, medical, and extreme tourism – paragliders and hang-gliders, the construction of golf courses.
Finally, the authorities will pay attention to the so-called mountain cluster in Chimgan. There will be organized the International Academy of Tourism, children's ski camps and schools, Aqua Park, Ski Resort, new ski trails and ski lifts, snowboard tracks, ski centers for leisure and entertainment – cinemas, karaoke bars, bowling, entertainment centers.
No less attention is being paid to improving the work of fixed and cellular communication with the expansion of wi-fi zone in places where tourists often stay (Bostanlyk, Parkent, Angren and Yangiabad), increasing the number of ATMs, information kiosks and payment terminals using bank cards.
Conditions will be created for hiking, including around the reservoir, with individual sidewalks along the beaches, as well as bicycle paths and bike parking, and a network of bicycle rental.
To increase the attractiveness of recreation in the new tourist cluster will have to solve the problem of transport accessibility. To this end, experts propose to develop combined passenger transport systems along the route Tashkent-Charvak FTZ and back with the introduction of new routes convenient for passengers.
It is also planned to create special parking lots at the entrance to the territory of the zone for tourists arriving by private vehicles. This will not create unnecessary traffic in the zone where a full-fledged internal public transport network will operate.
In this lot parking places will be provided at differentiated tariffs – high prices for a personal vehicle, free of charge – for public transport and electric vehicles.
The authorities also intend to organize separate corridors for public transport, to create a modern transport infrastructure that meets the requirements of all social groups of the population, to actively use electric vehicles, electric buses and hybrid types of vehicles for passenger transportation.