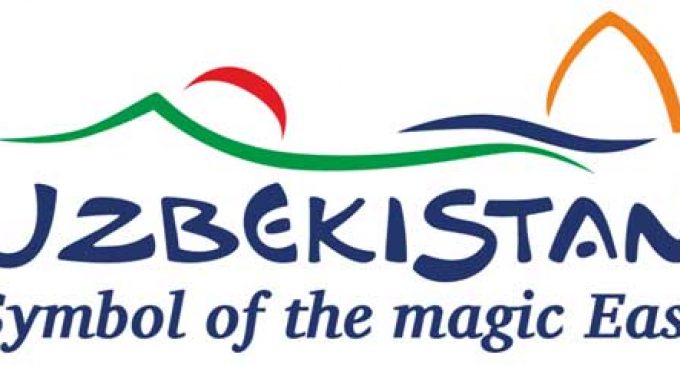 The State Committee for Tourism Development is developing a set of measures to develop pilgrim tourism in the country. The chairman of the committee Aziz Abdukhakimov told about this in an interview with Uzbekistan Today.
– What is the potential of Uzbekistan in the development of pilgrim tourism?
– Pilgrim tourism in the near future can become one of the largest directions of both domestic and inbound tourism. We have great potential to offer competitive international tours of heritage sites of Islamic, Christian, Buddhist and Jewish cultures.
For the development of pilgrim tourism it is necessary to increase the recognition of our facilities. With the Committee on Religious Affairs and the Committee on Interethnic Relations and Friendly Ties with Foreign Countries, the development of a catalog of cultural heritage sites with information on the significance of the object, its address and the scheme of travel to it, as well as contacts of the administration has begun. They will be distributed among representatives of tourism entities and tourist information bureaus. All this should contribute to increasing the recognition of objects and as a consequence of their attractiveness among tourists.
– Pilgrim tourism requires the formation of a special infrastructure. What will be done in this direction?
– We intend to receive guests at the highest level. And to provide it, a working group has been set up, which is already studying the experience of such major pilgrim tourism centers as Saudi Arabia, Israel, Greece, the Vatican, India, China, etc.
Active work is carried out with the Association of Private Tourist Organizations to develop attractive specific routes. We plan to prepare and certify special guides-translators and tour guides. For them, courses are organized with the involvement of teachers from the Tashkent Islamic University and the Tashkent Islamic Institute named after al-Bukhari and madrassah.
There is a lot of work to create comfortable conditions for tourists in airports, railway and bus stations, hotels of tourists. This involves the creation of places for ablution (tahorat), prayer rooms in the places of pilgrimage. In the country there should be created a network of hotels that take into account religious traditions and customs, with the designation of them as "Ziyorat Hotels". In particular, the hotels will include a prayer room, a "halal" kitchen, prayer rugs, a place for ablution, religious attributes and literature, "kibla" signs, lack of picturesque images of people and animals, etc.
For catering points, it is envisaged to introduce a voluntary system of certification of tourism industry objects according to the standards of "Halal", "Kosher" with the appropriation of a corresponding mark of distinction.
Moreover, we initiate negotiations on the invitation to Uzbekistan of leading hotel chains from Malaysia and Indonesia, which have experience in implementing Halal standards and servicing tourists from these countries to carry out similar activities in the country.
Among the priorities is the creation of conditions for foreign and domestic pilgrims to provide them with the maximum conditions for traveling around the country on religious holidays. If we talk about the month of Ramadan, we should form a list of accommodation facilities and catering facilities that organize daily meals "suhur" and "iftar", cultural, religious and sporting events held during the month of Ramadan and distribution among the target audience. From the same position it is necessary to revise the mode of operation of shopping centers in major cities with an extension from 10 am to 1 am, and cafes and restaurants located in them until
3 am. We plan to extend the regime of theaters and show performances about the life and works of the hadiths connoisseurs and the great preachers who lived on the territory of modern Uzbekistan with subtitles in English.
Another task is to create conditions for conducting mutual settlements using various international bank cards in places of pilgrim tourism.
– Does the forthcoming work on the development of pilgrim tourism suggest any measures to simplify the entry of guests into the country?
– For residents of the countries from which a large flow of pilgrims is expected, we plan to simplify the visa regime. Already with the relevant government agencies, a list of these countries has been worked out. This implies both the introduction of a visa-free regime for a number of countries for a period of 30 days from the date of entry into the territory of the Republic of Uzbekistan, as well as a simplified mechanism for the entry and exit of group pilgrims, in particular the norms for filling customs declarations, etc.
It is expected that Uzbekistan Airways and other companies engaged in passenger transportation will reconsider the pricing of passenger transportation and tourist services. This need is obvious in respect of Turkey, Malaysia and Indonesia, from where we expect a large number of tourists wishing to visit the burial sites of Sufi saints.
With some countries, it is planned to open charter and direct flights. For example, already now in this direction the issue of establishing cooperation with the Indonesian Garuda airlines company is being worked out.
It seems efficient to develop transit pilgrim tourism. For example, for the citizens of Indonesia, Malaysia, following to Saudi Arabia for the "Umrah", we want to offer tours that involve a transit stop in Uzbekistan, where they can visit holy places and continue on their way to their destination.
– Today, almost nothing is known about Uzbekistan as a region of pilgrimage tourism. Is there a specific action plan to change the situation?
– Yes, of course, for today the State Committee for Tourism Development is developing a set of measures for the development of pilgrim tourism and we envisage special measures to promote this tourist product in international markets.
In particular, presentation tours are organized for prominent public and religious figures, as well as heads of tourism companies in Indonesia, Malaysia and other countries for the purpose of wide propaganda and promotion of religious sites in Uzbekistan through pilgrim tourism.
It is planned to conduct large-scale advertising campaigns with national tourism operators abroad, including through the broadcasting of advertising videos, targeted advertising in social networks, the production and distribution of catalogs, brochures and magazines in appropriate languages, the exchange of advertising time between national TV and radio companies
In this direction, based on the public-private partnership, work has begun on the creation of a single Internet platform with a mobile application. This platform will contain a navigation map, which includes detailed information about the pilgrim tourism sights of Uzbekistan, travel companies, hotel networks, guides, the system of urban and intercity transport, banking services and postal deliveries. There will also be photo and video materials about the potential of the country's pilgrim tourism.
For active propaganda, work is under way to prepare and post articles on the history and sights of ziyorat tourism and other similar information in the "Wikipedia" electronic encyclopedia, on popular electronic maps (Google, etc.) and portals (tripadvisor, etc.).
Also, the possibility of expanding the services of the Call Center, created earlier by the Goskomturizm, is being worked out, calling by phone which pilgrims will be able to get answers to the questions they are interested in their native language.