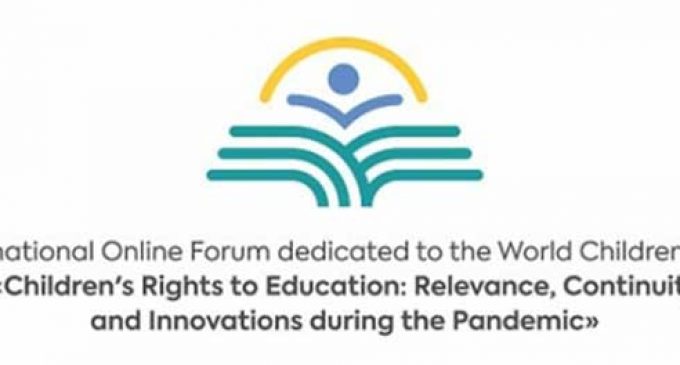 The international online forum on the topic "Children's rights to education: relevance, continuity and innovations during the pandemic" was organized by the Zamin Foundation and the UN Office in Uzbekistan on Thursday, November 19.
In her speech, ZiroatMirziyoyeva, the Chairperson of the Zamin Foundation, noted that the pandemic has seriously harmed the education of children.
"According to UNESCO, due to the pandemic, one-third of the world's schoolchildren are still unable to regain access to traditional education. This is a very sad situation. This problem is being partially addressed through online training courses. But the issue of education for children with disabilities is still a very sad one.
Every child has their own identity. Children should be equal and their rights should be equal. Therefore, it is necessary to find an individual approach to each child in the educational process, not to neglect any boys and girls," Mirziyoyeva said.
The Chairperson of the Public Foundation stressed that disability is no longer a medical issue, but a human rights issue.
The new version of the Law on Education, adopted on 23 September this year, introduced the concept of "inclusive education" for the first time.
Also, for the first time, the Law on the Rights of Persons with Disabilities introduced the principle of "non-discrimination on the basis of disability".
ZiroatMirziyoyeva noted that one of the main goals and objectives of the Zamin International Public Foundation is to include children with disabilities in all spheres of society, to create conditions for them to be equal and find their place.
Also, on the occasion of World Children's Day, in honor of all children around the world and their rights, today at 18:00, historical and modern buildings in Uzbekistan will be illuminated in blue. It is once again an expression of our love for children," she concluded.
At the forum was adopted the resolution "Children's rights to education: relevance, continuity and innovations during the pandemic".