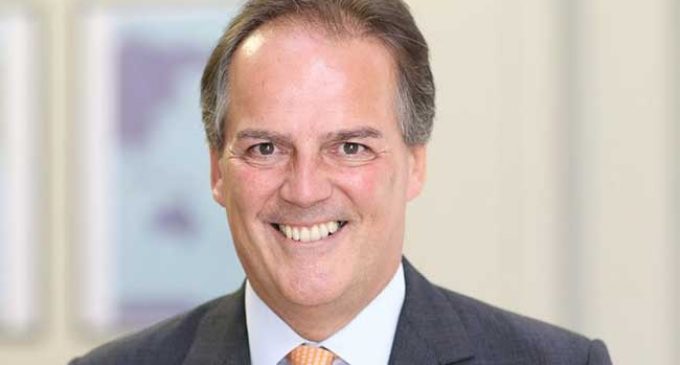 UK Minister of State for Asia and the Pacific, the Rt Hon Mark Field MP, will arrive in India on Monday (7 May) for two days of high-level talks on technology, cyber security, energy and girls' education.
Speaking ahead of his visit to India, Mr Field said:
"I am looking forward to visiting India once more to discuss a range of bilateral issues and build on the tremendous success of the recent visit to the UK by Prime Minister Modi.
"I shall be meeting Minister MJ Akbar and Mr Amitabh Kant, CEO of Niti Aayog to follow up on the ambitious set of deliverables that were agreed last month during Prime Minister Modi's visit and specifically on the India-UK Tech Partnership.
"As two countries with a global outlook, the UK is committed to working with India to unlock the full potential of our trade and investment relationship."
While in New Delhi on 7 May, Minister Field will meet Minister of State for External Affairs, MJ Akbar and CEO of NITI Aayog, Amitabh Kant and visit ASHA, a civil society organisation working for women empowerment and environment.
On Tuesday, 8 May the Minister will travel to Hyderabad to attend a roundtable on 'Corporate Green Leadership' and also visit T-Hub, India's largest incubator housing 200+ start-ups, before interacting with rural girl students at Voice Camp, an event organised by civil society organisation Voice4Girls in collaboration with BDHC Hyderabad.
Further Information:
Mr Mark Field MP was appointed as minister for Asia at the Foreign and Commonwealth Office in June 2017.
For his CV, please visit: https://www.gov.uk/government/ministers/minister-of-state-for-asia-and-the-pacific-at-the-foreign-commonwealth-office
Asha (www.asha-india.org)  is a non-governmental organisation, working towards the health and community development of around 50 slum colonies in and around Delhi, reaching a reported number of 400,000 to 500,000 slum dwellers.
Voice4Girls (www.voice4girls.com) is a social enterprise that enables marginalised adolescent girls in India to re-imagine their identities, capabilities and futures. They have worked with over 57,000 children, mostly girls, and over 2,000 college students who have worked as camp counsellors. Voice4Girls partnered BDHC in a project  on sensitisation of college students and adolescent girls on sexual harassment and safety in Hyderabad.