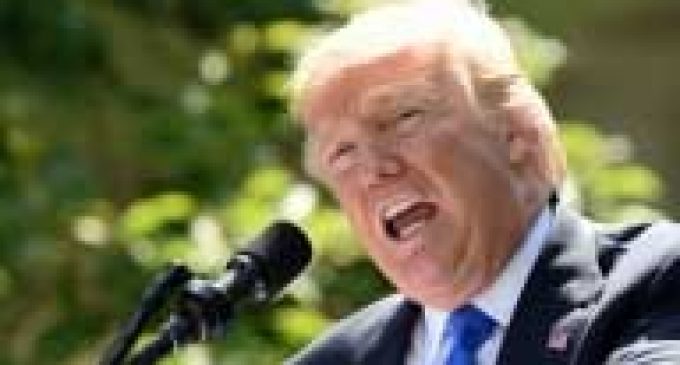 Manila, Nov 13 (IANS) US President Donald Trump on Monday promised to reduce his country's trade deficit with Asia and pitched at the Association of Southeast Asian Nations (Asean) Summit here for reciprocal trade relations.
Trump said the US seeks "economic partnerships on the basis of fairness and reciprocity" with members of the Asean comprising Myanmar, Brunei, Cambodia, Philippines, Indonesia, Laos, Malaysia, Singapore, Thailand and Vietnam.
"I'm here to advance peace, to promote security, and to work with you to achieve a truly free and open Indo-Pacific, where we are proud and we have sovereign nations," Trump said at the Asean meeting in the Philippines capital.
Trump will on Tuesday wrap up his Asian tour during which he has visited Japan, South Korea, China and Vietnam over the last 12 days, Efe news reported.
"We've made some advances with respect to trade, far bigger than anything you know, in addition to about $300 billion in sales to various companies, including China," he said.
The US President added that he will announce the results of the trade negotiations of his fourth international tour and first Asian one only after his return to Washington on Wednesday.
Trump rued his country's trade deficits with almost all East Asian countries and promised to fix it soon.
On Monday, Trump also met his Filipino counterpart Rodrigo Duterte along with Australian Prime Minister Malcolm Turnbull and Indian Prime Minister Narendra Modi.
The leaders discussed trade and security issues, particularly the North Korean crisis.
He is expected to attend the East Asia Summit in Manila on Tuesday, a forum that, in addition to Asean member countries, includes Russia, Australia, India and New Zealand, among others.