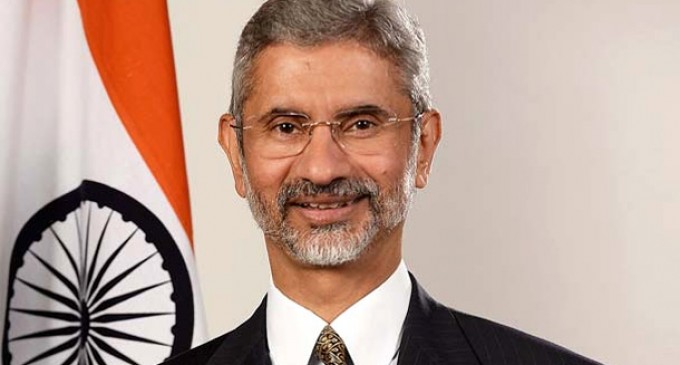 Bengaluru, Dec 8  Referring to key initiatives like Digital India, Skill India and Start-up India, Foreign S.Jaishankar on Thursday called for promoting indigenous technologies abroad.
"Technology challenge has shifted from access now to absorption, generation and deployment," he said in his address at the Global Technology Summit here.
"It is sought to be addressed by programmes like Make in India, Skill India, Digital India and Start-Up India.
"Making it easier to do business is also integrating India into global tech supply chains. This will accelerate as we appreciate the distinction between Make in India and Make for India," he said.
Giving automakers as an example, Jaishankar said, India's technology capabilities were being put at the centre of its domestic development agenda.
"Now, because access issues have eased up, it does not mean that technology will automatically come," he said. "Like capital, it must be invited, valued and nurtured."
Stating that on the diplomatic side, widening Indian access to technology has been one of New Delhi's "longest standing endeavours", he said that there have been few countries whose foreign policy has created that many openings with major technology sources.
"While the traditional focus was on nuclear, defence and space, today it extends to other forms of energy, rail-road, urban and agricultural technologies, water resources and health," the Foreign Secretary said.
Stating that it was important for India to shape key negotiations and deliberations, whether these were in Geneva, Vienna or Paris, he said: "It is equally essential to now start taking the lead, especially in deployment of technologies."
With the India-initiated International Solar Alliance becoming a treaty-based international inter-governmental organisation on Wednesday, Jaishankar described it as a notable initiative.
"But as a country, we need to show strong commitment to promoting our technologies abroad through business activities and developmental partnerships," he said.
"This has many facets, including extending lines of credit and facilitating trade in services. Both in and out, our interactions can be centred more around their technology relevance."
With Japan being the partner country in the Bengaluru summit, Jaishankar said that Tokyo has a long-standing presence in the Indian economy and society, being "responsible for two major technological upgrades of the Indian economy: the Maruti and the Metro. Both had ripple effects well beyond their narrow sectors".
While Maruti Suzuki had a multiplier impact on industry, Jaishankar said that the Metro, "had a demonstrative effect, creating demands from other cities that were not foreseen".
"Both hold their lessons even now. We are now poised for the third upgrade that combines the two – one associated with high speed rail technology," he said.
The ground-breaking ceremony of the Allahabad-Mumbai bullet train project was held during the visit of Japanese Prime Minister Shinzo Abe to India in September this year.
"Today, there seems a much broader Japanese thinking on India in evidence, one that suggests that a larger and stronger Indian economy is in Japan's strategic interest," the Foreign Secretary said.