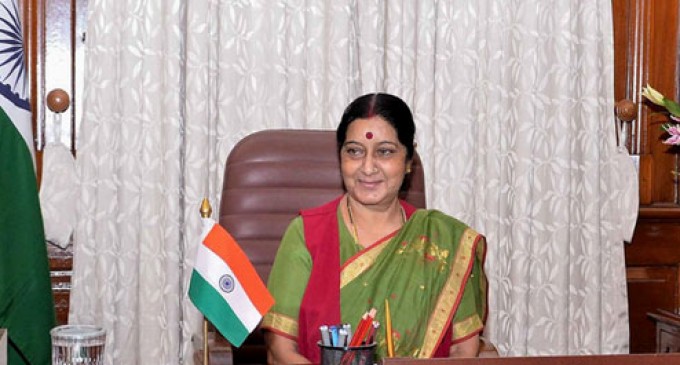 New Delhi, Dec 17  The Sydney cafe hostage crisis and the Peshawar school horror are a call to the world to stand up and counter terror together, External Affairs Minister Sushma Swaraj Wednesday said.
Making a statement in the Lok Sabha over both the terrorist attacks, Swaraj said though both the incidents are seemingly "disparate" in nature, they are a call to join hands to "comprehensively and decisively defeat terrorism".
The Pakistani Taliban slaughtered 141 people, 132 of them children, in a brazen terror attack on an army-run school in Pakistan's Peshawar city Tuesday.
In Australia, a 16-hour hostage crisis ended early Tuesday after police stormed a cafe in the heart of Sydney where an Iran-born cleric had taken some 30 people, including two Indians, hostage.
Swaraj said: "The events of the last two days were on two different continents; in different hemispheres; on our two opposite flanks. While seemingly disparate, both are manifestations of the darkening shadow of terrorism".
"Both these developments, taken together, are a clarion call for all those who believe in humanity to join hands to decisively and comprehensively defeat terrorism. On our part, India stands ready to play our role in this global endeavour," she added.