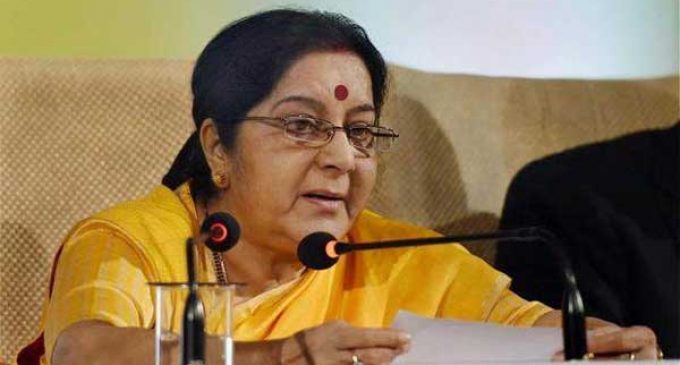 New Delhi, May 29 (IANS) India is talking with the US on the issue of H1-B and H4 visas, External Affairs Minister Sushma Swaraj said on Monday.
Addressing a press conference here, she said that the H4 visas were issued at India's request from 2015 when Barack Obama was the US President.
H-4 visas are issued to the spouses of H-1B visa holders, a significantly large number of whom are high-skilled professionals from India.
The Donald Trump administration is planning to end the Obama-era rule allowing spouses of H1-B visa holders to work legally in the US, a move that could have a devastating impact on more than 70,000 H-4 visa holders who have work permits.
The proposed rule is currently in final clearance, the Department of Homeland Security (DHS) told a federal court in a status update.
"We are trying to save the H1-B and H4 visas through talks with the White House, the State Department and the US Congress," Sushma Swaraj said.
"We have made our request but the US is a sovereign country. I don't know what the future holds."