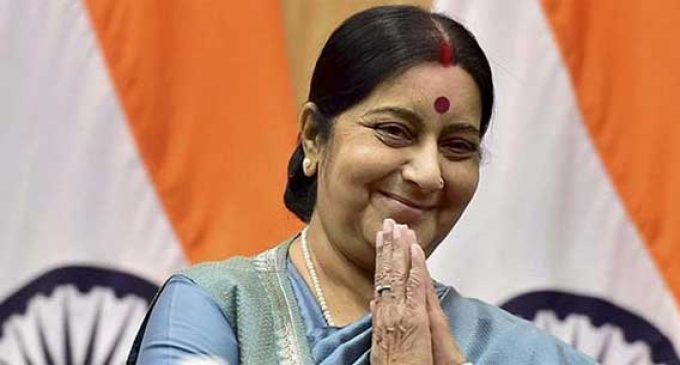 New Delhi, Nov 10  External Affairs Minister Sushma Swaraj on Friday met Vice Prime Minister and Minister of Foreign Affairs and Regional Integration of the Democratic Republic of Congo (DRC) Leonard She Okitundu and discussed ways to strengthen bilateral ties.
They discussed issues of trade and investment, development efforts in DRC under Lines of Credit and capacity building and collaboration in regional and multilateral platforms, External Affairs Ministry spokesperson Raveesh Kumar said.
India is a major development aid partner of the central African nation and has extended several lines of credit, including over $350 million for hydro-electric power generation and transmission projects.
The DRC is a major beneficiary of the Indian Technical and Economic Cooperation (ITEC) and Indian Council for Cultural Relations (ICCR) scholarships.
Total trade between India and the DRC stood at $286.41 million, tilted heavily in India's favour. India's main exports include pharmaceutical products, vehicles, nuclear reactors, electrical machinery and equipment and cotton.
India has been increasing its engagement with Africa, including through a series of high-level visits in the last two years. New Delhi hosted the India Africa Forum Summit in October 2015 that drew all 54 African nations.
This year, India hosted the annual meeting of the African Development Bank.
Friday's meeting was Sushma Swaraj's fourth such engagement with African nations in two months. Earlier this month, she met her counterpart from Guinea and in October those from Equatorial Guinea and Tunisia.