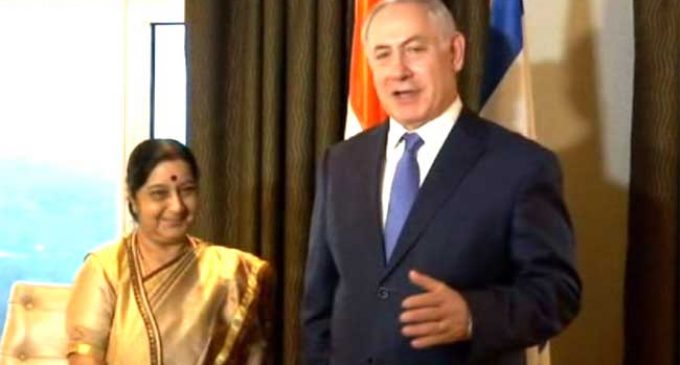 New Delhi, Jan 14 (IANS) External Affairs Minister Sushma Swaraj on Sunday called on Israeli Prime Minister Benjamin Netanyahu who arrived here on a six-day visit to step up growing ties with India.
"Warm and engaging conversation on various aspects of our bilateral ties aimed at strengthening our strategic partnership," External Affairs Ministry spokesperson Raveesh Kumar tweeted after the Sushma Swaraj-Netanyahu meeting.
Netanyahu and his wife Sara landed in the afternoon along with a 130-member trade delegation to a warm welcome by Prime Minister Narendra Modi who broke the protocol and went to receive the Israeli Prime Minister at the Delhi airport.