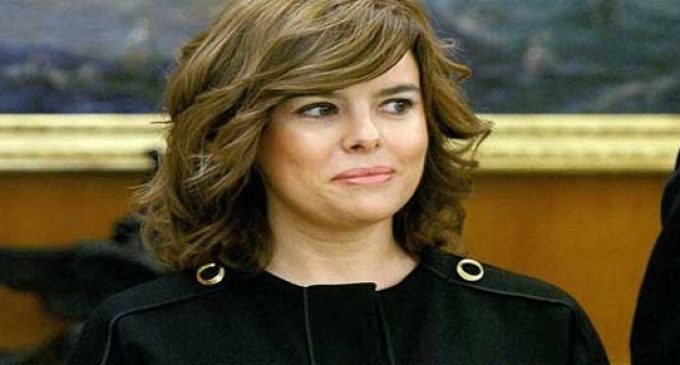 Madrid, Oct 28  The Spanish government on Saturday handed temporary control of Catalonia to Spain's Deputy Prime Minister Soraya Saenz de Santamaria after it stripped the region of its autonomy, the media reported.
The measures came after the Catalan parliament voted to declare independence on Friday, reports the BBC.
Soon after the Catalan parliament's move, the Spanish Senate granted Prime Minister Mariano Rajoy's government the power to impose direct rule on the region which held an independence referendum on October 1. It was deemed illegal by the Spanish Constitution.
The Spanish government published an official bulletin earlier on Saturday stating that it has dismissed Catalan leader Carles Puigdemont, his deputy Oriol Junqueras and all government members.
The announcement came hours after the Madrid government on Friday night removed Josep Lluís Trapero Alvarez as chief of Catalonia's autonomous Mossos police force.
Spain also announced regional elections for December 21.
Demonstrations for and against independence continued late Friday night and more are expected on Saturday, with a rally "for the unity of Spain and the constitution" to be held in Madrid, the BBC reported.
The European Union, the US, the UK, Germany and France all expressed support for Spanish unity.
Catalonia is one of Spain's richest, most distinctive regions, with a high degree of autonomy.