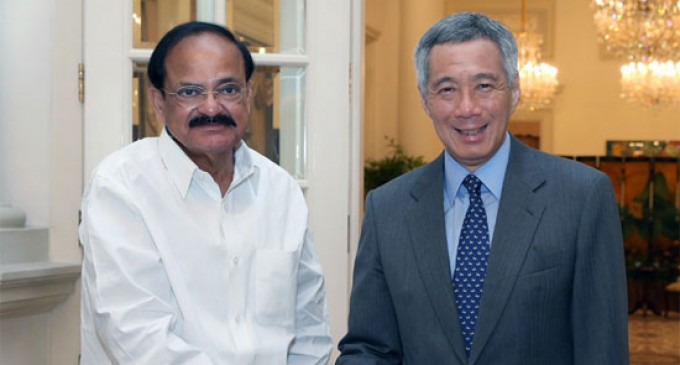 New Delhi, Nov 6 Singapore has shown keen interest in assisting India in the development of smart cities and other urban development projects, the government said Thursday.
Singapore is keen to partner with India in the urban development sector, including development of new smart satellite cities and a new capital for Andhra Pradesh.
These ideas were conveyed by the top leadership of Singapore during meetings with Urban Development Minister M. Venkaiah Naidu.
Naidu met Singapore's Prime Minister Lee Hsien Loong and former prime minister and emeritus minister Goh Chok Tong separately, a release said.
Naidu is in Singapore for discussions with leaders of the city-state on his way back from attending the Asia Pacific Ministerial Conference on Housing and Urban Development that concluded in Seoul, South Korea, Wednesday.
During the talks, both sides decided to set up committees to further examine and concretise the areas of cooperation between the two countries in the context of India's initiative to build 100 news smart cities, develop infrastructure in 500 towns and cities, development of heritage cities and massing urban housing programme.
Singapore reiterated its keenness to take up the project of developing the new capital of Andhra Pradesh, which was first indicated during the recent visit of Goh Chok Tong to India.
Naidu and the Singapore leaders spent a considerable time in acquainting each other with India's initiatives in urban sector and the experiences of the Singapore leadership in making the city state one of the models of 'smart city'.
The two top leaders of Singapore acknowledged that there was a new sense of purpose, dynamism and action in India since Narendra Modi took over as prime minister, the release added.
Naidu sought Singapore's assistance in promoting smart city features like Intelligent Transport Systems, e-urban governance including delivery of services, water management including recycling and solid waste management.