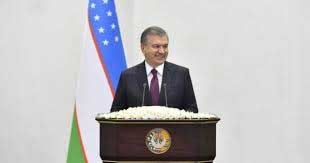 The President instructed the "Uzeltekhsanoat" Association to double the production and export of the electrotechnical industry and bring it to $500 million by 2022.
Last year, enterprises of the electrical engineering industry produced goods of more than 2,000 types in the amount of 9.6 trillion soums (about $1.1 billion).
Moreover, despite the conditions created for the sphere, the share of imports remains high.
This was discussed at a meeting with participation of Shavkat Mirziyoyev, dedicated to the development of the electrical engineering industry, increasing production and exports in the sphere, the presidential press service reported.
The President noted that in order to increase exports, deep processing of raw materials and production of value-added products are required. For example, now more than 50% of copper-made products are ordinary wires. Due to the deep processing of copper, it is also possible to produce copper pipes and communication cables that can be sold more expensive at the world market.
At the meeting, it was also noted that the country has sufficient potential for the production of household appliances, construction, industrial and medical equipment and spare parts.
Local manufacturers import many components, which leads to an increase in the cost of their products. The President noted the need to strengthen the position of domestic enterprises in the local market through broad deployment of the production of refrigeration and heating equipment, computers, mobile communications, solar panels and other high-tech products.
The Ministry of Economy and Industry, "Uzeltekhsanoat" Association were instructed to work out a roadmap for the development of new types of products.
In order to enter foreign markets, it was tasked to implement projects together with world-famous brands and establish a system of product certification based on international standards.