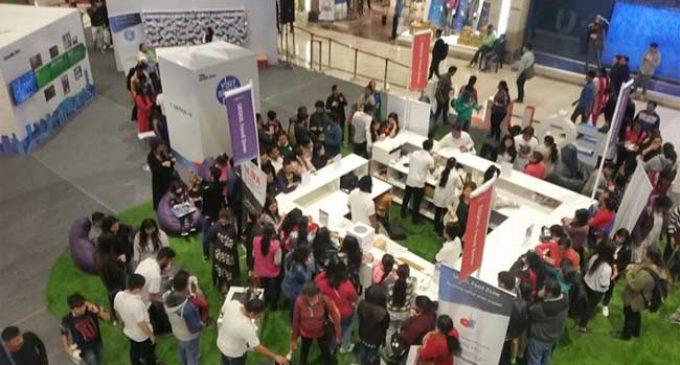 The Seoul Metropolitan Government is organizing 'Seoul Culture Gallery in New Delhi' at Ambience mall, Gurugram from 1st December to 3rd December, 2017. For three-days exhibition, Indian spectators will have an opportunity to experience life in Seoul through Korean food zone, Han River Park, VR experience, etc.
With world-renowned population of 1.2billions, the percentage of Indian tourists visiting Korea is showing increasing trend.According to the survey held last year, the number of Indian tourists who visited Korea in 2016 is 195,111 and this indicates 28 percent increase over the previous year visitor's number of 153,602.
For the further growth of Indian tourists in Korea, Seoul Metropolitan has announced that it will host 'Seoul Culture Gallery, New Delhi', with demonstration of number of various cultural zones and promotional booths to feel and experience real Seoul in New Delhi, the capital city of India.
This event will be held at Ambience mall, Gurugram from 1st to 3rd December, 2017 for three days. It will start from 1:00p.m. to 9:00p.m. and open for everyone visiting the mall.
The various zones will include Seoul Real Life Zone, Seoul Photo Zone, Seoulite Gallery, Colouring Seoul Zone, Wish Seoul Zone and so on, to feel and experience various aspects of Seoul throughdifferent culturalzones.
Seoul Real Life Zone is created to remind Han river park. Spectators can experience Central Park, Seoul-ro 7017, Han River yatch experience, Night Market, etc. where they can enjoy Seoul's famous attractions. Also, they can enjoy VR experience, Korean snacks and claw crane games.
In Seoul Photo Zone, K-POP Photo Zone where spectators take photo at photowall of popular K-POP star 'BTS' and Traditional Photo Zone where they take photo in Korean traditional dress Hanbok are set up together. Especially, Traditional Photo Zone is expected to gain the most popularity from those who are interested in Korean culture and tradition.
In addition to these, Seoulite Gallery where Seoul's famous attractions, beauty trends, festivals are introduced, Colouring Seoul Zone where people can colour freely on large Seoul map and Wish Seoul Zone where people can experience Namsan Tower's Wish-Lock, will show Seoul's culture, beauty, food, etc. from different angles.
On the other hand, Seoul Metropolitan Government has been continuing overseas promotion from the first half year to attract overseas tourists by demonstrating such promotional booths. Setting up such promotional booths in India will be the seventh demonstration after Indonesia, Malaysia, Taiwan, Hongkong, Vietnam, Dubai and expecting positive response from the local people.