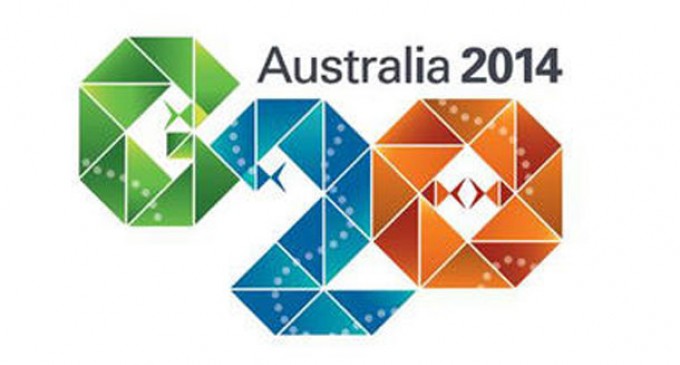 Brisbane, Nov 15 A series of localised security shutdowns came into play as G20 Summit opened in Australia's third most populous city Saturday. The host city is also experiencing abnormal heat wave these days. India's Prime Minister Narendra Modi is among the representatives of world's 20 leading economies participating in the Summit.
Over 6,000 security personnel from Australia and New Zealand have been deployed by the authorities to prevent any attack on the top political and economic luminaries. The security bandobast was justified as Brisbane witnessed bumper to bumper motorcades making their way to Queensland Parliament House for the G20 Retreat.
The movement of the US President Barack Obama's motorcade was at the centre of the massive security operation as it left his hotel for the Parliament House. The world's most powerful man, travelling in his personal armoured vehicle nicknamed the Beast, is attracting the Brisbanians' attention whichever way it moves.
While the locals are busy getting awed by the sight of various global leaders, Queensland Police is going through some of the most testing times they have ever experienced. The heat is literally on the security chiefs as they keep the disparate groups of protesters at bay.
To make the matters worse for the cops and the protesters, the mercury is tipped to reach almost 40 degrees in Brisbane Sunday. According to the weather bureau, records will be smashed as an extreme heatwave hits the state.
The oppressive humidity is making the matters worse for the capital city of Queensland which usually experiences temperatures in high 20s around this time of the year.
The thousands of Brisbanians have lapped up the public holiday announced by the state government Friday to escape to various waterside destinations. Gold Coast is reportedly most preferred destination for such impromptu escapes.
More than 50 lawyers who have volunteered to be the independent legal observers of around 25 different protests have also said that the heat could be the biggest concern.
It is ironic that the unusual weather pattern has become such an important topic for discussion on the G20 opening day even as UN chief Ban Ki-moon also mentioned the climate change as the most defining issue of our time.