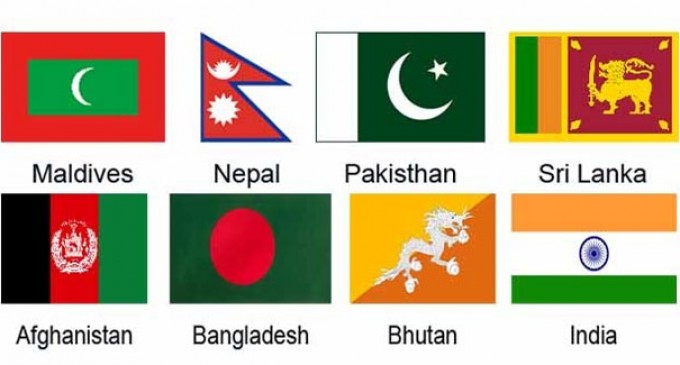 New Delhi, Sep 26 Zig-zag block-like formations, carrying around 170 images of various cultural engagements the Sangeet Natak Akademi has been hosted for SAARC nations were mounted in its lush green lawns in the form of an exhibition that began here Friday.
The third meet of the culture ministers of the South Asian Association for Regional Cooperation(SAARC) – occurring after a gap of eight years – concluded here but the task of cementing cultural ties is continuing in the form of performing arts and exhibitions that will go on till Sunday.
This three-day photo exhibition is a part of ongoing celebrations of SAARC cultural festivals on "Traditional Dances of South Asia" that are being staged at the Akademi.
Through this exhibition, the institution seeks to "recall the contributions of India in unifying the cultural spirit of the eight-nation grouping".
"We have chosen recap moments from eleven occasions from 1958 when SNA held a dance seminar in Delhi, to a welcome function hosted in 2003 in honour of Chandrika Bhandaranaike Kumaratunga when she was the president of Sri Lanka," said Akademi secretary Helen Acharya.
Photos of varying sizes – their tone ranging from sepia to black-and-white to multi-colour – the exhibition has a series of moments chronicling the history of India's cultural associations with other SAARC nations – Bangladesh, Bhutan, India, Maldives, Nepal, Pakistan, Sri Lanka and Afghanistan.
There are scenes from various seminars where scholars are presenting papers. Then there are vibrant pictures of the pre-classical Yakshagana, a theatre-form from Karnataka and the ritualistic Kandy dances of Sri Lanka presented as part of the 1958 event that shows Jawaharlal Nehru, the then prime minister, among the delegates.
Images from international puppet festival, various SAARC worksops, music and dance festival also make their presence felt in this potpourri of selection.