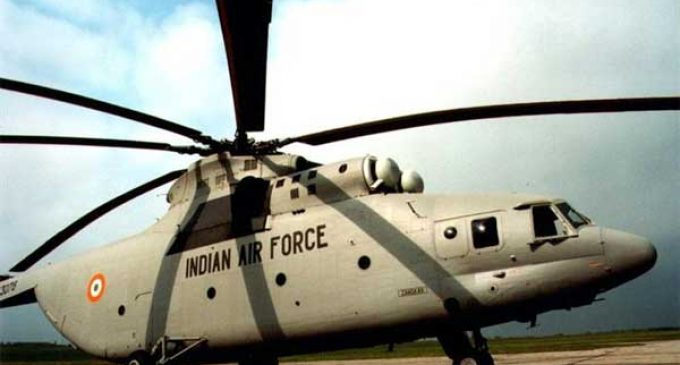 New Delhi, Nov 1  India and Russia are set to sign a contract soon for overhaul of three Mi-26 helicopters, the biggest choppers in the world, for the Indian Air Force, and Moscow has also offered long-term maintenance for its Mi-17 choppers, a Russian official has said.
Russian Helicopters, a part of Rostec State Corporation, has finalised the financial aspects of the contract for overhaul of these transport helicopters. Currently, the two sides are working on specifying the technical details of the contract.
The Russian side has also offered overhaul of two Mi-35 helicopters, repair and modernisation of five Ka-31 choppers operated by the Indian Navy, as well as long-term agreement for repair and maintenance of the Mi-17 helicopters.
"We have forwarded to the Air Force headquarters of India a draft of a long-term agreement on repair and maintenance of Mi-17 type helicopters," said Andrei Boginsky, general director of the holding company Russian Helicopters.
India is one of the largest operators of Russian-made helicopters.
The Mi-17 helicopter fleet of the IAF currently has more than 250 choppers.
The Mi-26, the world's largest load-lifting helicopter, is widely used throughout the world for carrying out transport, evacuation and fire prevention tasks.
The Mi-26 is capable of transporting up to 20 tonnes of cargo inside the fuselage or on an external suspension.
Rostec State Corporation is a Russian corporation that was established in 2007 to facilitate the development, production and export of high-tech industrial products designed for civilian and military applications. The Corporation comprises over 700 organisations.