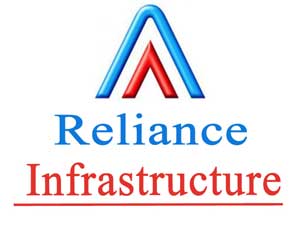 Mumbai, Dec 6  Reliance Infrastructure (RInfra) on Wednesday announced it has won two major engineering, procurement and construction (EPC) contracts in Bangladesh valued at Rs 5,000 crore through an international competitive bidding.
The first EPC contract is for setting up the entire infrastructure of a 750 MW liquefied natural gas (LNG)-based combined cycle power plant at Meghnaghat near Dhaka.
The second project is for building a 500 million metric square cubic feet per day (mmscfd) floating storage regasification unit-based integrated LNG terminal project at Kutubdia Island.
"Both the contracts are to be executed in a project schedule of 24 months, and are to be completed by 2019.
"The integrated LNG terminal project works would include setting up jetty and onshore and offshore gas pipelines," an RInfra release said here.
"This power project win comes after winning an EPC order for Rs 3,675 crore from NLC India Ltd for setting up two lignite based thermal power projects of 250 MW capacity each," RInfra Chief Executive (EPC) Arun Gupta, said in the statement.
On Tuesday, subsidiary firm Reliance Power (R-Power) announced that the Asian Development Bank (ADB) had approved its debt financing and partial risk guarantees totalling $583 million for the integrated project in Bangladesh.
Last week, it announced the signing of the project agreements for executing the first phase of its gas-fired power plant and LNG terminal integrated project.
R-Power said the Terminal Use Agreement for the LNG Terminal project was signed with Bangladesh state-run PetroBangla.
"The project agreements for the power project have already been executed with Bangladesh Power Development Board," it added.
The integrated project entails an investment outlay of over $1 billion, which represents the largest foreign direct investment (FDI) in Bangladesh and the largest investment in the country's energy sector, the statement said.