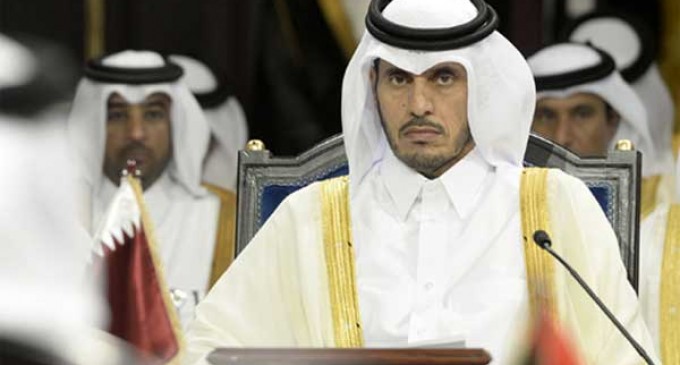 New Delhi, Dec 3  Qatari Prime Minister Sheikh Abdullah Ben Nasser Bin Khalifa Al Thani who arrived here on Friday on an official visit, attended a meeting with Indian businessmen and called for boosting of bilateral economic and trade ties.
Addressing the inaugural meeting with Indian businessmen, Al Thani emphasised that India and Qatar were bound by a historically good relations stretched over hundreds of years, according to a statement issued by the Qatari embassy here.
He pointed out saying that the active participation in this meet spoke volumes about the cooperation between both the countries and this comes to strengthen the investment and economic relations more and more.
He said that that economic issues top the priorities of Qatar and India and hence, the two countries with their diverse and different political systems were striving to strengthen the role of the private sector and go across their innovations far from any restrictions.
Al Thani will hold a bilateral meeting with Prime Minister Narendra Modi on Saturday.