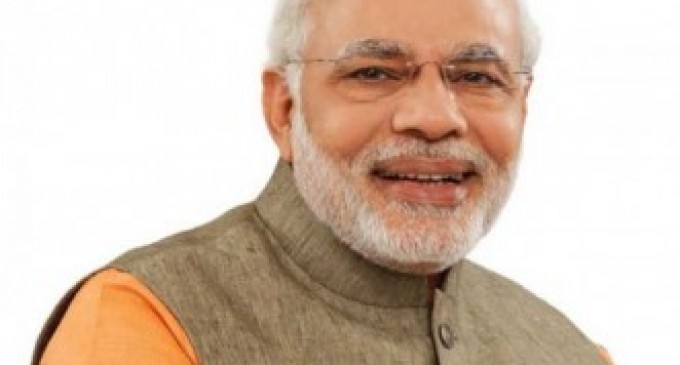 Washington, Sep 23 Indian Prime Minister Narendra Modi embarks on a landmark action-packed US visit this week with all his engagements combining symbolism and substance to reflect India's priorities from political to strategic to business.
Observers see a complete mood swing in the US since Modi's sweeping electoral victory with enormous optimism about where the India-US relations could go particularly in the business sphere and among the large Indian diaspora.
The very fact that three top members of President Barack Obama's cabinet – Secretary of State John Kerry, Defence Secretary Chuck Hagel and Commerce Secretary Penny Pritzker – have visited India in quick succession is reflective of the change in sentiment about India.
And that analysts said is changing perceptions about how the business looks at India under Modi, who has a business-friendly image given his record as Gujarat chief minister, and there is a beeline of businessmen and lawmakers for attending his meetings. Reflective of his desire to build smart cities, Modi kicks off his US tour with meetings with current New York City Mayor Bill de Blasio and his predecessor Michael Bloomberg.
He also meets Nobel Prize-winning scientist Harold Eliot Varmus, Director of the National Cancer Institute showing his concern for health issues.
An address to the annual festival of Global Citizen Initiative, a movement for eradication of extreme poverty, at Central Park is demonstrative of Modi's anti-poverty focus.
A visit to Ground Zero the site of the Sep 11, 2001 terrorist attack on World Trade Centre and 9/11memorial in New York, shows India's concern with and determination to fight terrorism.
Modi will take to the world stage with his address to the UN General Assembly Sep 27 and several bilateral meetings with gathered world leaders. But a meeting with his Pakistani counterpart Nawaz Sharif does not appear to be on the cards.
Modi also meets Nimrata Nikki Randhawa Haley, Indian American Governor of South Carolina besides several other eminent Indian-Americans and addresses a huge Indian-American community reception at Madison Square Garden in midtown Manhattan.
Modi will also meet former President Bill Clinton, under whom India-US relations started looking up again with the start of negotiations to end India's nuclear isolation, and his spouse Hillary Clinton. The power couple are counted among friends of India.
The prime minister meets business CEOs and addresses the Council on Foreign Relations, a leading think tank, to discuss India's strategic priorities before flying off to Washington for his summit meetings with Obama Sep 29 and 30.
Reflective of Obama administration's desire to build bridges with Modi who was shunned by the US for nearly a decade for his alleged failure to control the 2002 Gujarat riots, he will be housed in the 190-year-old historic Blair House, presidential state guest house across the street from the White House.
Modi will pay visits to Lincoln and Martin Luther King Jr memorials and Gandhi statue in front of the Indian embassy in Washington before heading for his formal summit meeting with Obama at the White House
He will also have lunch with Vice President Joe Biden and Secretary of State John Kerry at the State Department, meet Republican House Speaker John Boehner and other Congressional leaders on the Capitol Hill and give a policy address to the US-India Business Council (USIBC) Sep 30 before leaving for India.
While nothing "transformative" like the landmark India-US nuclear deal is expected to come out from the Modi-Obama summit, it would definitely help reboot India-US relations with greater cooperation in a range of areas from health, to education to technology and defence.
Meanwhile, with Modi expected to be fasting during the US sojourn, what dish would those cooking up his agenda serve at his private dinner with Obama remains a mystery.