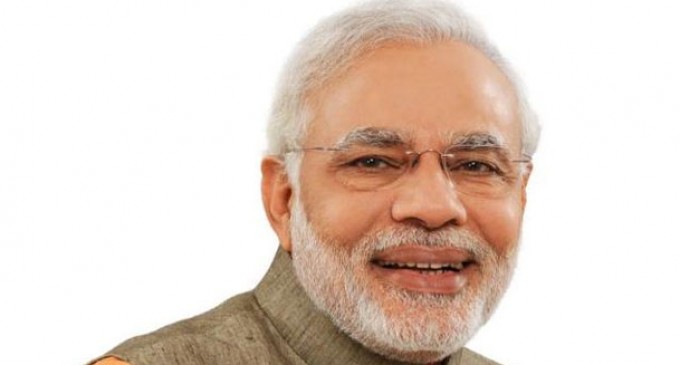 New Delhi/Washington, Sep 26 America's "pivot" towards Asia, now rechristened "strategic rebalance", could get new impetus during Prime Minister Narendra Modi's summit talks with President Barack Obama in Washington with the US keen to get involved in connectivity projects in Southeast Asia, including those involving India.
Modi and Obama are to hold talks in Washington Sep 29-30.
America's keenness to participate in connectivity projects in Southeast Asia, including those running through Myanmar, would give it the much-needed toehold in the region that it needs to counter a rising and assertive China.
Beijing and Washington, though on apparently cordial terms, have had their moments of baring of fangs, including the most recent when on Aug 19, a Chinese fighter jet intercepted a US Navy Poseidon patrol plane in the South China Sea off the Chinese island of Hainan. The Chinese aircraft crossed close beneath the P-8 Poseidon three times, doing a "barrel roll" manoeuvre to show that it was armed. It was the fourth such incident this year, according to the Pentagon.
The US is known to be keen on participating in connectivity projects through Myanmar, like the Trilateral Highway that is set to connect northeast India – from Moreh in Manipur to Mae Sot in Thailand, via Mandalay and Yangon in Myanmar.
The US has expressed its willingness to provide funding for such connectivity projects, highly placed sources told IANS.
China shares a 2,000-km border with Myanmar and has a strong economic presence in that country with major investment, including in pipelines, railways, hydropower projects and in mines. It views Myanmar as its gateway to the Indian Ocean.
Significantly, during Modi's visit to Tokyo earlier this month, India and Japan agreed to explore with the US the possibility of raising their joint secretary-level trilateral dialogue to the level of foreign ministers.
The Tokyo declaration issued after talks between Modi and Japanese Prime Minister Shinzo Abe said: "They [the three countries] will also explore the possibility of expanding… their consultations to other countries in the region."
Besides cooperation in Southeast Asia, India and the US are to also discuss the possibility of cooperation in Africa, especially in the development assistance projects being undertaken by India in that continent.
One of India's major initiatives in Africa is training grandmothers to become solar engineers – helping them build and repair solar lanterns. The women, mostly grandmothers, are selected from rural parts of Africa and trained in the Barefoot College in Tilonia, Rajasthan. India bears the entire cost of the venture.
The US could be roped in to share the cost of the project and other development projects being undertaken by India in that continent, said an official source.
In Afghanistan, too, both sides could find ways of cooperation in development projects, especially with the US-led international forces set to drawdown and a new unity government to be formed there.