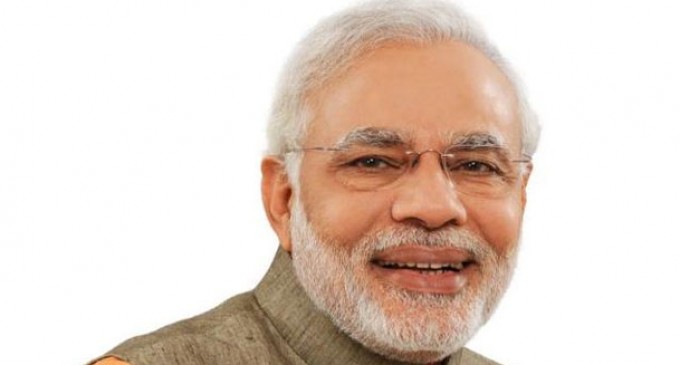 New Delhi, Nov 10 Around 20 bilateral meetings have been lined up, including first-time interactions with Chinese Premier Li Keqiang and German Chancellor Angela Merkel, during Prime Minister Narendra Modi's three-nation 10-day tour that begins Tuesday.
Modi would be holding around 13-14 bilateral meetings during his Nov 12-13 visit to Myanmar, where he is to attend, for the first time, the Association of Southeast Asian Nations (ASEAN)-India Summit and the East Asia Summit in capital Nay Pyi Taw. He will meet the Chinese premier, also for the first time, external affairs ministry spokesperson Syed Akbaruddin announced at a briefing here Monday.
The prime minister travels to Australia to attend the G20 meeting in Brisbane Nov 15-16, and will be meeting Merkel. He will also have bilateral meetings with British Prime Minister David Cameron, French President Francois Hollande, Canada's Premier Stephen Harper and Spanish Prime Minister Mariano Rajoy, the spokesperson said.
And there were "still slots available" to arrange for more bilateral meetings. "We are still juggling.. and trying to work out slots available," Akbaruddin said. There have been several requests for bilateral meetings with Prime Minister Modi, he said eaelier, and the officials were trying to work out the schedule.
US President Barack Obama is also attending the EAS in Nay Pyi Taw, which could see the two leaders meet again – after about one and a half months since Modi was warmly received in the White House in Washington.
In Myanmar, Modi would be meeting for the first time with a host of Southeast Asian leaders, holding a bilateral meeting with Myanmarese President Thein Sein and separately meeting National League for Democracy leader and Nobel laureate Aung San Suu Kyi.
In Australia, Modi is to meet Australian Prime Minister Tony Abbott, their second meeting in two months, as Abbott was the first foreign head of government to visit India after Modi's government assumed office in New Delhi.
In addition, in Fiji to where the prime minister travels Nov 19, he will have a bilateral meeting with Prime Minister Frank Bainimarama.
The BRICS – Brazil, Russia, India, China and South Africa – bloc of nations will also be holding an informal meeting on the sidelines of the G20. Modi would get to meet the leaders of all the four nations again – Brazil's Dilma Rousseff, who won a re-election last month, Chinese President Xi Jinping, South African President Jacob Zuma and Russian President Vladimir Putin.
In the six months in power he would complete on Nov 26, Modi would have interacted with most of the global leaders, with the exception perhaps of Africa. An India-Africa summit, scheduled to have been held with 54 heads of government later this month, was put off due to Ebola fears.