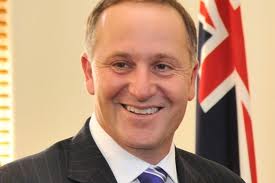 New Delhi, Sep 21 Prime Minister Narendra Modi Sunday greeted New Zealand Prime Minister John Key on winning the general elections for the third term.
"Congratulations to @johnkeypm and the NZ National Party for the victory in the general election," Modi said in a tweet.
Key won a third term in office Saturday. The party won 61 seats of the 121 in New Zealand's parliament.