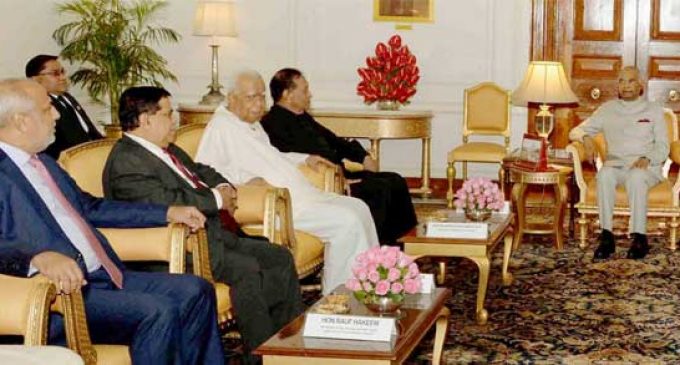 A Parliamentary Delegation from Sri Lanka led by Mr Karu Jayasuriya, Speaker of the Parliament of Sri Lanka, called on  President of India, Shri Ram Nath Kovind, at Rashtrapati Bhavan today (September 10, 2018).
Welcoming the delegation to India, the President said that India's growth and the prosperity of the South Asian region are interlinked. For India, Sri Lanka is a special and an important part of its 'Neighbourhood First' policy.
The President said that India is the fastest growing major economy in the world. It holds tremendous potential for development and progress for Sri Lanka as well.  Sri Lanka can benefit from the huge market that India offers.
The President said that India is honoured to have a strong developmental partnership with Sri Lanka. This spans across all sectors, including education, culture, skill development, livelihood assistance and sanitation.