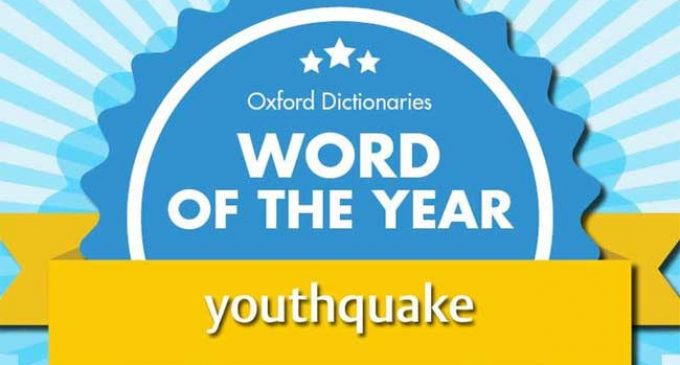 London, Dec 15  Oxford Dictionaries has declared "Youthquake" as 2017's Word of the Year, reflecting what it calls a "political awakening" among millennial voters, the media reports on Friday.
It was first coined in the 1960s by Vogue editor, Diana Vreeland, who used it to describe sudden changes in fashion, music and attitudes, reports the BBC.
The Oxford English Dictionary defines youthquake as the "series of radical political and cultural upheavals occurring among students and young people in the 1960s".
Oxford Dictionaries said late Thursday that its use had seen a recent resurgence, to describe young people driving political change.
Oxford Dictionaries' Casper Grathwohl said it was "not an obvious choice".
But he said Youthquake's use in everyday speech had increased five-fold during 2017.
"In the UK, where it rose to prominence as a descriptor of the impact of the country's young people on its general election, calls it out as a word on the move," he said.
Grathwohl said youthquake's use in Britain peaked during the June general election, after polls delivered a better-than-expected result for the Labour party.
Oxford Dictionaries said the word sounded a note of hope after what it described as a "difficult and divisive year".
The word of the year is a word, or expression, that Oxford Dictionaries deems has "attracted a great deal of interest during the year to date" and is drawn from newspapers, books, blogs and transcripts of spoken English, the BBC reported.
Last year's word, "post-truth", was chosen after the 2016 Brexit vote and Donald Trump's victory in the US presidential election.