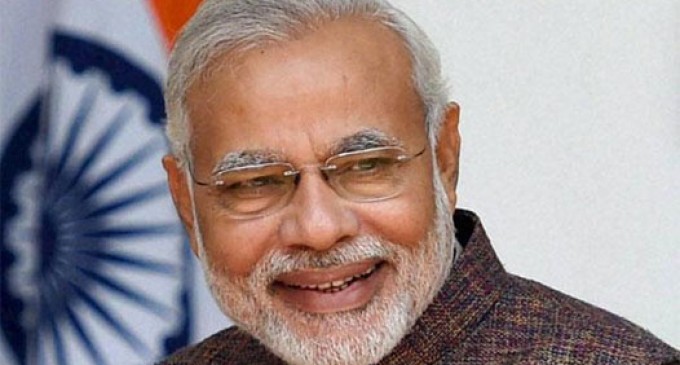 New Delhi, Sep 22 Indian diplomacy may have lost its highfalutin edge with Prime Minister Narendra Modi, known to have little patience for bombast, keeping his sentences, like his work, focused on the deliverables.
The prime minister is known for his out-of-the-box thinking and to-the-point speaking, and has taken this to the realm of foreign policy where India is speaking more in terms of doables, shorn of diplomatic equivocation and verbiage.
His move to welcome Chinese President Xi Jinping and his wife Peng Liyuan at an Ahmedbad hotel was a first of its kind gesture – just as was the prime minister flying down to another state to receive a visiting dignitary.
But the charm offensive that followed was even more striking as Modi played the perfect host to Xi, taking him personally to every room of the Sabarmati Ashram and later strolling and chatting with him along the colourful Sabarmati Riverfront.
Yet, Modi did not mince his words when it came to telling Xi that his soldiers were creating trouble for India at the border.
"Even such small incidents can impact the biggest of relationships just as a little toothache can paralyze the entire body," he is reported to have told Xi, using an apt imagery to describe a painful situation.
The prime minister, whose speech delivery makes for compelling listening, speaks with elan in Hindi even at diplomatic meets with his speeches translated into English. And yet he has his audience paying attention to his every word.
A good example was his August 15 address to the nation that had most of the diplomatic corps gathered at Red Fort, listening keenly to what he had to say, as he made his short, but emphatic appeal – "Come, Make in India".
Prime Minister Modi's diplomatic speeches are clear and direct – minus any hyperbole, and are in simple words that people can follow easily – in keeping with his style of political speeches.
In Japan, when he addressed a joint press interaction with Prime Minister Shinzo Abe in Tokyo, Modi spoke of the elevation of bilateral ties from a Strategic and Global Partnership to a Special Strategic and Global Partnership.
Known as a man of clarity, Modi did not leave his audience guessing as to the nuances of the new term. Speaking in Hindi, he explained what each word signifies in the new India-Japan partnership.
Likewise during his interaction with Australian Prime Minister Tony Abbott in New Delhi, Modi was clear and direct – almost every sentence focused on a deliverable.
According to officials familiar or getting to be familiar with the working of the prime minister, he is impatient with obfuscation or verbosity. While he is known to treat officials of the foreign service cadre well, he has made it clear he wants work done – and make it snappy!
The prime minister is known to have given clear directions on how he wants his diplomatic speeches written – each sentence simple, and conveying the full import of what he wants to say.
His extempore speeches in Hindi have the officials designated to translate these into English paying extreme attention so as not to miss the nuances, much like his political speeches when he has the Indian journalist delving deep in his or her mind to unscramble a particular Hindi word.
Much like the prime minister, External Affairs Minister Sushma Swaraj keeps her speeches clear and short. At her first press conference, after 100 days of the government, Sushma Swaraj's answers were simple and brief.
She answered around 50 questions in the presser – thanks to her brevity.