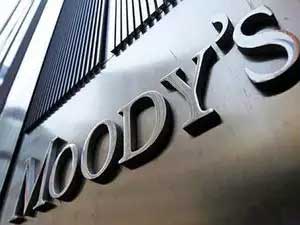 New Delhi, Nov 17  US credit rating agency Moody's on Friday upgraded India's sovereign rating to Baa2 from its lowest investment grade of Baa, while changing the outlook for the country's rating to stable from positive, and said its was based on the Indian government's "wide-ranging programme of economic and institutional reforms".
The rating agency simultaneously upgraded India's local and foreign currency issuer rating to Baa2 from Baa3.
"The decision to upgrade the ratings is underpinned by Moody's expectation that continued progress on economic and institutional reforms will, over time, enhance India's high growth potential and its large and stable financing base for government debt, and will likely contribute to a gradual decline in the general government debt burden over the medium term," a Moody's Investor Service release said.
"Moody's believes that the reforms put in place have reduced the risk of a sharp increase in debt, even in potential downside scenarios."
The revision the sovereign rating of India a notch above investment grade comes after a gap of 14 years.
"Those (reforms) implemented to date will advance the government's objective of improving the business climate, enhancing productivity, stimulating foreign and domestic investment, and ultimately fostering strong and sustainable growth," the agency said elaborating on its upgrade rationale.
Moody's lowered India's growth projection for the current fiscal because of the impact of demonetisation and the Goods and Services Tax (GST).
"Reforms such as the GST and demonetisation, have undermined growth over the near term," the agency said, adding that it expects real GDP growth to moderate to 6.7 per cent in the fiscal year ending March 2018.
However, as disruption fades, assisted by recent government measures to support small industries and exporters on GST, real GDP growth will rise to 7.5 per cent next year, with similarly robust levels of growth from fiscal 2019. According to Moody's, though the high Indian debt burden remains a constraint on the country's credit profile, its longer term growth potential is significantly higher than most other Baa-rated sovereigns.