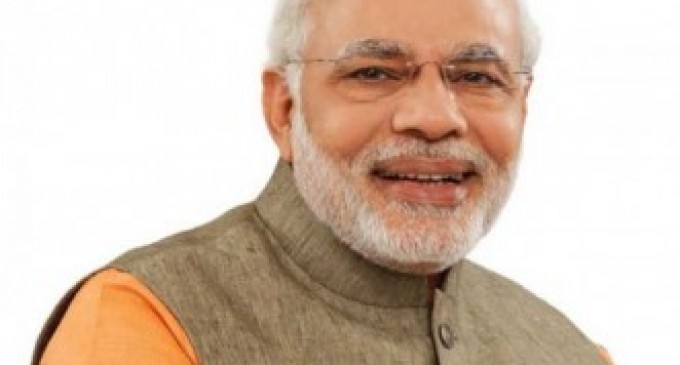 New Delhi, July 30 Prime Minister Narendra Modi's visit to Nepal next month is expected to boost cooperation in hydropower and infrastructure sectors between India and the Himalayan nation, said observers here even as visiting Nepalese Commerce Minister Sunil Bahadur Thapa Wednesday expressed his country's keenness to learn from Modi's development model.
"Nepal is more like an elder sister to India than a younger brother. We share a common terrain in southern Himalayas, as well as deep familial, cultural and civilizational bonds," Jayant Prasad, former ambassador of India to Nepal, said at a discussion here on "India-Nepal Ties: Energising the Future" organised by the Ananta Aspen Centre, a not-for-profit organisation.
"At the people-to-people level, India's ties with Nepal are closer than with any other country," he added.
While highlighting the strong geopolitical and historical affinity between the two countries, Prasad identified energy and infrastructure as the key areas of bilateral convergence.
"At the microlevel, the two sides need to work on making the border more people-friendly, without compromising on security," he said.
"Building infrastructure, especially roads and railways, in Nepal with Indian support offers a great opportunity," he said.
"At the macro-level, cooperation in hydropower production can provide revenue to Nepal and power to an energy-starved India."
According to D.P. Tripathi, general secretary of the Nationalist Congress Party (NCP), the Indian government's approach towards Nepal is laudable.
"Despite being in the opposition, I agree that the 'neighbours first' approach taken by the Indian government is correct," he said.
"The government of India is wise enough to understand that history does not go back, it goes forward."
Tripathi was of the opinion that in India-Nepal bilateral ties, "whenever political interaction has been spearheaded by the leadership, ties have been strong".
"The relationship weakens when bureaucracy plays the dominant role. Hence, to ensure strong bilateral ties, it is important that the bureaucracy is subordinated to the political leadership."
Joining the discussion via video-link from Kathmandu, Sujeev Shakya, author and founder chief executive of Beed Management, a management consulting and financial advisory firm based in Nepal, highlighted hydropower and tourism as potential sectors of India-Nepal cooperation.
"Nepal is looking forward to Prime Minister Modi's visit. The onus of cooperation now lies with Nepal, and it needs to look at cementing development and economic partnership," he said.
"Hydropower, agriculture, tourism and services are the four sectors where economic relations can be deepened," he added.
According to data released by the Ananta Aspen Centre, collaboration on hydropower production stands to benefit both India and Nepal.
The hydropower potential of Nepal's rivers has been estimated at 83,000 MW, and the technical feasibility for development could yield an estimated 44,000 MW. In addition, connectivity between Indian and Nepalese grids could address energy needs of both countries.
Both the South Asian neighbours conceptualised a power trade agreement during Indian External Affairs Minister Sushma Swaraj's visit to Nepal earlier this month during which the groundwork for Modi's visit was also laid. The Indian minister chaired a meeting of the Indo-Nepal Joint Commission, the first in 23 years, during his three-day visit.
Nepalese Commerce Minister Thapa, speaking at the Bharatiya Janata Party (BJP) headquarters here Wednesday, said: "Nepal is keen to learn from Modi's political model of development leading towards the path of economic model of development."
"Democratic constitution based on consensus is essential for Nepal's economic evolution," he added.
Thapa further said that increased business-to-business and people-to-people contacts between India and Nepal should be a top priority.
"The visit by the Indian prime minister to Nepal from Aug 3 is historic and shall set the tone for development, eradication of poverty and increased cooperation in the field of hydro-power projects," he said.
Speaking on relations between the two countries, Thapa recalled the Nepal peace process initiated 12 years ago by the then Indian prime minister — Atal Bihari Vajpayee — and hoped that the 'process of strengthening bilateral ties' between the two nations will be accelerated by Modi.
The visiting minister was felicitated by Vijay Jolly, Global Convenor of BJP Overseas Affairs