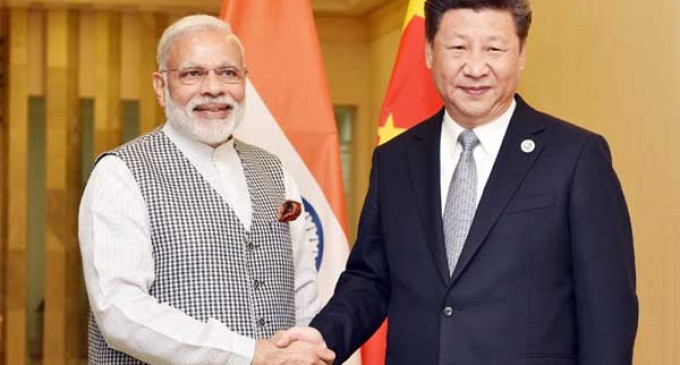 Wuhan (China), April 27 (IANS) Indian Prime Minister Narendra Modi is set to meet Chinese President Xi Jinping on Friday and hold free-flowing talks at Mao Zedong's villa in the central Chinese city of Wuhan.
The two leaders will begin their engagement at 3.30 p.m., at the Hubei Provincial Museum and take a tour of the site for around an hour.
Xi and Modi will hold another meeting at 6 p.m., with delegations from both sides being present. This will be followed by a dinner hosted by the Chinese President.
The talk will be more substantive on Saturday with a walk by the East Lake and a boat ride and discussion at the East Lake guesthouse, which was once Mao Zedong's private villa.
India and China will look to re-set their strained ties as both leaders meet.
The Asian giants, who fought a brief war in 1962 and have a history of mutual distrust, nearly came to an armed conflict near their border in 2017, taking their ties to a new low.
However, the "one of its kind" rendezvous between Modi and Xi at the heart of China is a sign enough that the two countries were willing for a new start in their tense relationship.
The Xi-Modi meeting will be different from the past ones as the talks will not be choreographed but freewheeling with only one Mandarin-speaking Indian interpreter present.
The meeting is an offshoot of Xi-Modi parleys just after the resolution of the Doklam crisis on the sidelines of BRICS Summit at Xiamen in China.