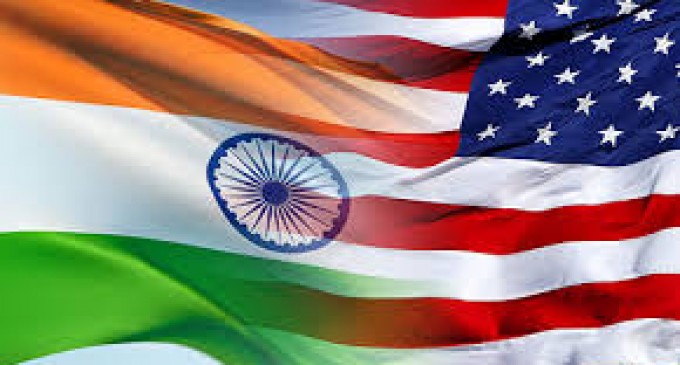 Washington, Sep 24 As the US prepares to welcome Indian Prime Minister Narendra Modi on a landmark visit this week, several commentators have suggested ways of what they call kick-starting the US-Indian strategic partnership.
Modi's visit to Washington will provide the two countries with "a golden opportunity to repair their faltering partnership," wrote Ashley J. Tellis, senior associate at Carnegie Endowment for International Peace, a leading Washington think tank.
Tellis, who was involved as an adviser in negotiating the civil nuclear agreement with India, wrote, "Modi can, through the conduct of his diplomacy during this visit, do the three things necessary to renew bilateral ties in their most fundamental terms."
"First, Modi must build personal relationships with key interlocutors," he suggests.
Modi's second task is to rejuvenate the concept of "strategic partnership," Tellis wrote noting during then Prime Minister Atal Bihari Vajpayee's tenure, the US-Indian relationship acquired genuine depth for the first time since the 1962 Sino-Indian War.
Modi's third task during his visit will be to co-opt American civil society to support India's development, he said.
"What the US-Indian relationship desperately needs for lasting success at this juncture is not more activities, regardless of how valuable or well-intentioned those may be," Tellis wrote.
"Rather," President Barack Obama and Modi "should seek a genuine rediscovery and reaffirmation of the fundamentals that brought the two countries together in the first place."
Writing in the Wall Street Journal, Daniel Twining, senior fellow for Asia at the German Marshall Fund of the United States, suggested "America anticipates an Indian resurgence that could tilt Asia's power balance in a democratic direction and drive global growth."
Obama and Modi, he said, "should embrace an agenda that strengthens their role as democratic and economic counterweights to growing global disorder."
"A thriving India could also uplift the region, including troubled Pakistan. As sectarian violence engulfs the Middle East, India and its nearly 200 million Muslims exemplify relative tolerance," Twining wrote.
"The United States has a considerable stake in India's success," he wrote. "Modi urgently needs to revitalize India's economic fortunes and manage pressing security challenges. For both he could use, and deserves, American help."
Richard M. Rossow, the Wadhwani Chair in US-India Policy Studies at the Centre for Strategic and International Studies (CSIS), a Washington think tank noted that since Modi's election people have been wondering whether his development record in Gujarat can be replicated nationally.
"Most people take this to be a polar question-either 'yes' or 'no.' The reality is likely to be somewhere in between," he wrote in a commentary.
"There will be a stronger emphasis on the economy, greater direction in policymaking, and faster decision-making. India will not be completely transformed overnight, or even within five years," Rossow wrote.
"But the business environment will improve quite a bit. The biggest transformation is likely to occur in a critical 'Arc of Industry,' an important block of states in western and central India that will likely be controlled by the BJP and allies, and which contain key productive assets," he suggested.