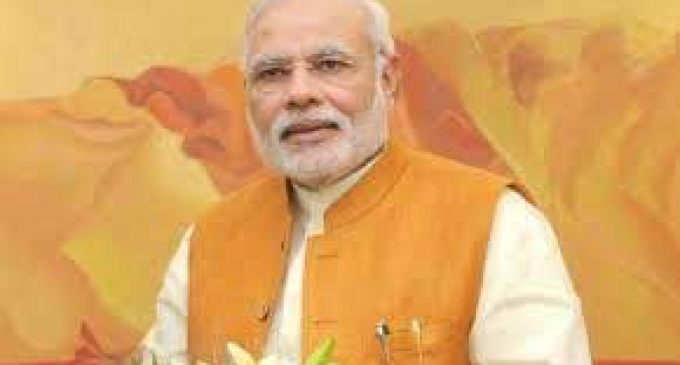 New Delhi, Jan 10  This year's World Economic Forum (WEF) at Davos will have the first Indian Prime Minister participating since 1997, with Narendra Modi slated to address the plenary session of the prestigious global business meet, Commerce Minister Suresh Prabhu announced on Tuesday.
According to the Commerce Ministry, WEF 2018, to be held over January 23-26, will be attended by 350 political leaders, including over 60 heads of state or government, and CEOs of the world's major companies.
"The Prime Minister is going to attend the World Economic Forum for the first time, at a time when the whole world is looking to India," Prabhu told the media here.
"The WEF is the single most important gathering of business leaders and bankers of the world… virtually, it is a global decision making place. The Chinese president's visit there last year created a big buzz," he added.
While Modi is slated to address the inaugural plenary session on January 23, he is to be followed by an impressive array of Indian ministers who will take part in various group sessions.
Besides Prabhu, they include Finance Minister Arun Jaitley, Railways Minister Piyush Goyal and Petroleum Minister Dharmendra Pradhan as well as the respective Ministers of State in the PMO Jitendra Singh and for the External Affairs Ministry M.J. Akbar, a Commerce Ministry release said.
Prabhu also said that two states — Andhra Pradesh and Maharashtra — will be represented at Davos through their Chief Ministers Chandrababu Naidu and Devendra Fadnavis, respectively.
Department of Industrial Policy and Promotion (DIPP) Secretary Ramesh Abhishek said that Modi is also scheduled to interact with top business leaders in Davos at the meeting of the International Business Council consisting of 120 top chief executives of major multinationals.
The theme of AWEF 2018 is "Creating a Shared Future in a Fractured World", the statement said.
According to observers here, Modi's first visit to WEF is an opportunity to interact with foreign investors following the implementation of the major structural reform of the Goods and Services Tax (GST), as well as the demonetisation measure of November 2016.
Prabhu said that he would be taking part in a mini-ministerial of trade ministers at Davos, which assumes significance following the deadlock at the World Trade Organisation's ministerial held last month in Buenos Aires on the issue of public food stockholding.
Prabhu also announced that on Tuesday he had chaired a meeting of the Task Force on Artificial Intelligence for India's Economic Transformation, along with the DIPP Secretary.
The task force, composed of members from industry, academia and government, has submitted its preliminary recommendations to the Ministry.