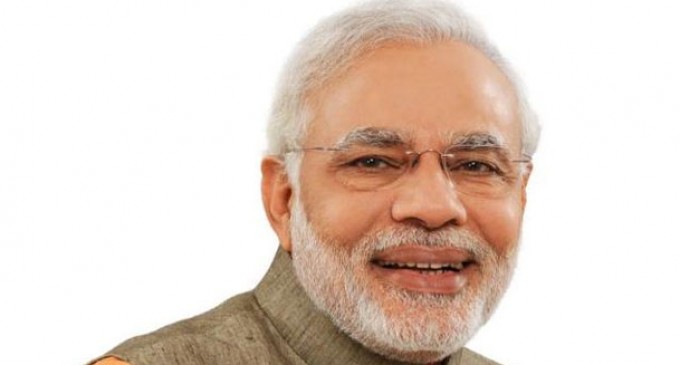 Washington, Nov 6 Indian Prime Narendra Modi Wednesday joined the world's most powerful people ranking 15th on the Forbes list with Russian President Vladimir Putin once again beating US President Barack Obama to the top spot.
"India's newest rock star doesn't hail from Bollywood. He is the newly elected prime minister who sailed into office in May with a landslide victory, ushering the Bharatiya Janata Party (BJP) into power after decades of control by the Gandhi dynasty," said the US business magazine of Modi.
Describing Modi as a "Hindu nationalist", Forbes referred to the 2002 Gujarat riots when he was the state's chief minister noting he "is credited with massive reconstruction projects in his home state of Gujarat".
"His administration promises to bring economic rejuvenation to other beleaguered parts of India. The world is as impressed as the citizens of India: So far he's toured the US and China and met with his Southeast Asian neighbours," the magazine said.
Other Indians on the list of 72 most powerful people in the world included Reliance Industries Chairman Mukesh Ambani at 36th, ArcelorMittal Chairman and CEO Lakshmi Mittal at 57th and Microsoft's Indian-born CEO Satya Nadella at 64th spot.
Besides Modi, the 12 newcomers to this year's list include Nadella, Wal-Mart CEO Doug McMillon (No. 29), Alibaba CEO Jack Ma (No. 30) and Egyptian President Abdel el-Sisi.
Six of the Most Powerful are from China, three from India, two from Hong Kong, and one is from Taiwan.
Nine of the 72 are women, which is the same number as last year German Chancellor Angela Merkel ranked fifth.
The top five positions are unchanged from last year, with Obama (No. 2) remaining in second place ahead of Communist Party of China's General Secretary and country's President Xi Jinping (No. 3), Pope Francis (No.4) and German Chancellor Angela Merkel (No.5).
Rounding out the Top 10 are Federal Reserve Chair Janet Yellen (No. 6), Bill & Melinda Gates Foundation Co-chair Bill Gates (No. 7), European Central Bank President Mario Draghi (No. 8), Google cofounders Larry Page and Sergey Brin (No. 9), and British Prime Minister David Cameron (No. 10).