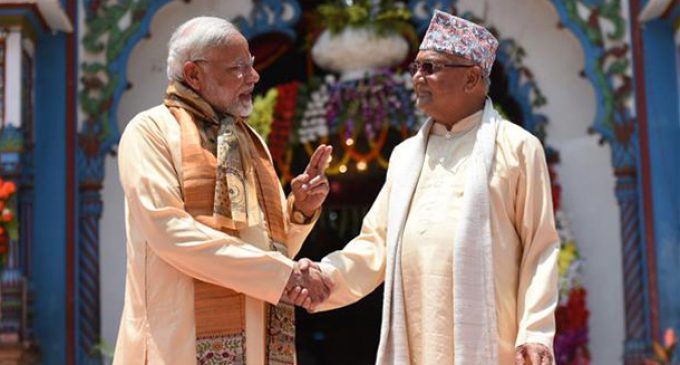 Janakpur (Nepal), May 11 (IANS) Indian Prime Minister Narendra Modi and his Nepali counterpart K.P. Sharma Oli on Friday jointly flagged off a bus service connecting Janakpur with Ayodhya in Uttar Pradesh.
"Mere Bhai, this welcome is an honour to all Indian citizens. I am really happy with you the way you welcomed me here," Modi told Oli. He is in Nepal on a two-day visit.
The Indian leader then attended a civic reception in his honour at the city's Rangabhumi Maidan witnessed by thousands. He was felicitated with a garland weighing 121 kg.
A key to Janakpur city was also handed over to Modi.
Before the reception, Modi met Oli at Ram Janaki temple here and the two leaders jointly performed prayers.