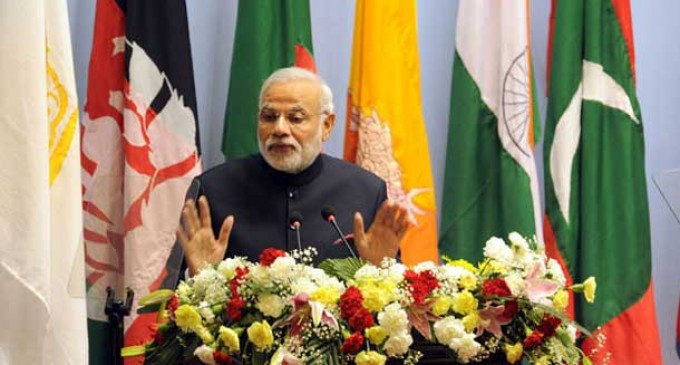 Kathmandu, Nov 27  To hasten economic integration within Saarc nations, Prime Minister Narendra Modi Wednesday proposed to come up with a special purpose facility to finance infrastructure projects in the region that will enhance connectivity and trade.
"Infrastructure is my greatest priority in India. And, I also want to set up a special purpose facility in India to finance infrastructure projects in our region that enhances our connectivity and trade," the prime minister said as the two-day, 18th Saarc Summit began at the Nepalese capital.
According to the prime minister, infrastructure is the greatest weakness in Saarc nations and the region's most pressing need.
"When I thought of coming to Kathmandu by road, it made many officials in India nervous. Because of the condition of roads at the border!," Modi jibed while describing the condition of road infrastructure between India and Nepal.
The India prime minister described the logistical nightmare that traders have to go through while transporting their goods from Pakistan's Punjab province to the Indian state of Punjab, which share a common border.
Modi said that goods have to travel from Pakistan through Delhi, Mumbai, Dubai and Karachi to reach the Indian side and vice-a-versa making the journey eleven times longer and the cost four times more.
"India, too, has its share of responsibility because of our size and location. I know that many of your goods, too, have to do a Parikrama (round trip) of India to reach their destinations," Modi said while addressing the Saarc summit.
Modi said he wanted to apply his idea of "ease of doing business" to the entire region. He reiterated that the Indian facilities at the border will speed up, rather than slowing down, trade process.
"Let`s all make our procedures simple, our facilities better, our standards common and our paper work less burdensome," Modi added.