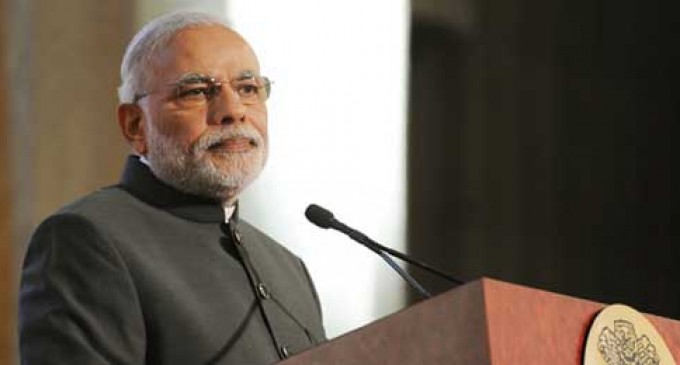 Washington, Oct 1 Hard selling India with assurances of a business-friendly environment and a stable and simpler tax regime, Prime Minister Narendra Modi invited top US business to come and invest in India.
Addressing the US-India Business Council comprising 300 top US companies doing business with India here Tuesday, he promised to replace bureaucratic red tape with a red carpet.
The role of the government should be that of a facilitator, Modi said wrapping up his five day trip to the US all through which he has made a strong pitch for investment in India with a promise of extensive use of technology better infrastructure and labour reforms.
He invited US business leaders to come to India and join the "Make in India" campaign saying it's a win-win situation as India is moving ahead with great speed.
Since coming to office four months ago, Modi said his government had cleared a record number of foreign investments though admittedly it had not been possible to make a great many changes in such a short span.
Before coming to Washington Monday, Modi had breakfast meetings in New York with 11 CEOs, including those of Google, Citigroup and Pepsico.
It was followed by one-on-one meetings with six other CEOs of companies like Boeing, IBM, GE and Goldman Sachs.
There too he had made the same pitch: India is open-minded and wants change. "We want change, but a change that is not one sided" and he is discussing with citizens, industrialists and investors how to go about it.
USIBC's Indian-American chairman Ajay Banga, who is also the CEO of MasterCard, expressing confidence that India-US trade can grow five fold from the current $100 billion in five years said: "The best days of US-India relations are coming."
US Chamber of Commerce president Tom Donohue also welcomed Modi's commitment to replace "the red tape with the red carpet" and the government's commitment to labour and tax reforms.