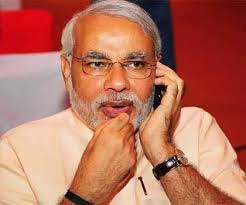 New Delhi, June 20  Prime Minister Narendra Modi on Monday received a telephone call from his Canadian counterpart Justin Trudeau and the two leaders exchanged views on issues of mutual interest including climate change.
"Both leaders exchanged views on developments of mutual interest, specifically, climate change. Prime Minister Modi reaffirmed India's commitment to take forward implementation of the Paris Agreement," a PMO release said.
Modi also congratulated Trudeau on the 150th Anniversary of the Canadian Confederation this year.
"He appreciated the steady all round progress in diverse areas of bilateral engagement with Canada. Both leaders agreed to continue communication and cooperation to promote stronger ties," said the release.