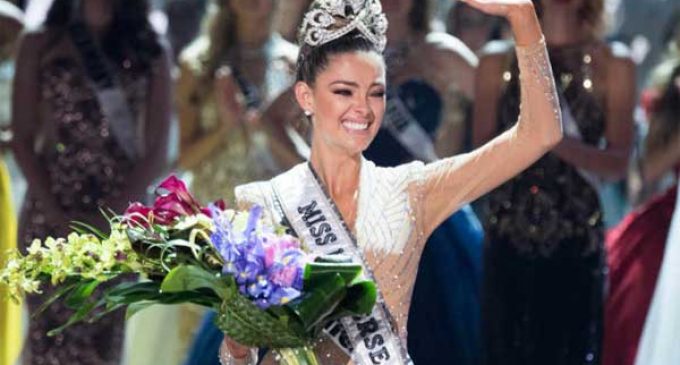 Las Vegas, Nov 27 India's Shraddha Shashidhar lost out on the Miss Universe 2017 title, failing to make it even to the top 16. South Africa's Demi-Leigh Nel-Peters walked away with the crown, ending a nearly four-decade long jinx for her country in one of the world's biggest pageants.
After Manushi Chhillar's victory at the Miss World 2017, India had pinned high hopes on Shraddha, 21, a media graduate, to end India's 16-year drought as Lara Dutta had last brought back the crown in 2000.
As many as 92 women from around the world were competing for the Miss Universe 2017 title at the pageant, hosted by Steve Harvey.
Iris Mittenaere from France crowned her successor Demi-Leigh.
The winner has a degree in Business Management and she is passionate about a program she helped develop to train women in self-defence in various situations.
Demi-Leigh plans to share these workshops and help as many women as she can, according to the official Miss Universe website.
Laura Gonzalez from Colombia was named the runner-up, while Davina Bennett from Jamaica rounded up the top three.
As the host, Harvey was sporting enough to address his big mistake from the last time he hosted.
Harvey, a five-time Emmy Award winner, mentioned the moment from when he announced the wrong winner at 2015 Miss Universe.
"Well, my first year we started right here in Las Vegas. We all know how that went. We don't need to go back into that," said Harvey, who was returning the third time to host the show.
Singer Fergie took to the stage and performed her single "A Little Work" during the pageant's evening gown competition. She donned a glittering black and silver mini-dress as the top 10 finalists did the catwalk during her performance, reported eonline.com.