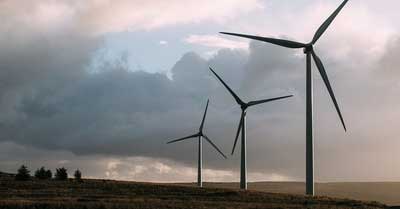 Masdar, a UAE based renewable energy company, will build 500 MW capacity wind power plant in the Navoi province. The signing ceremony of the investment agreement between the UAE company and the Ministry of Investment and Foreign Trade took place on June 8. According to the document, Masdar will design, finance, build and operate the wind farm.
The construction and further operation of the wind farm will have a positive impact on the country's economy. The over US$ 600 million FDI project will create 1,300 new jobs both at the construction stage and during its operation.
Also, the wind plant will diversify Uzbekistan's energy balance by generating 1.9 gW / h per year of affordable and cheap electricity, which is equivalent to the consumption of more than 500,000 households.
The introduction of modern technologies of renewable energy sources will also help to cut the volume of natural gas used to generate electricity (up to 175 MCM per year), and also, importantly, a significant reduction in carbon dioxide emissions (by 1.1 million tons per year).
Construction work is scheduled to begin before the year-end with the commissioning of the first phase of generating capacities (up to 250 MW) in mid-2022 and all capacities by the end of 2023.
This is the second major project implemented by this company in Uzbekistan. In October last year, Masdar was awarded the contract for the construction of a 100 MW solar power plant in the Navoi province under the public-private partnership terms. The relevant agreements for the implementation of this project were signed in January 2020.