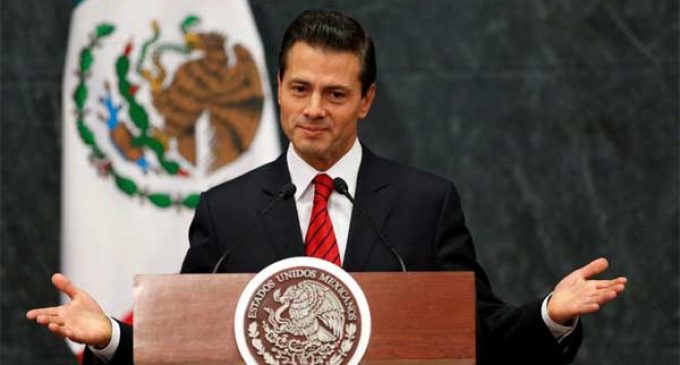 Mexico City, Nov 4  Mexican President Enrique Pena Nieto has announced that the national oil company, Pemex, had made the country's biggest onshore oil discovery in 15 years.
Pena Nieto made the announcement during a visit to Pemex's Tula refinery on Friday, saying that drilling the onshore Ixachi well had revealed the field which could have as many as 350 million barrels of 3P (proven, probable and possible) oil, reports Xinhua news.
"This is the most important onshore find Pemex has made in the last 15 years," said the President, adding that extraction of oil at the site should begin soon, due to the low cost of exploiting the well using nearby infrastructure.
Located in the eastern state of Veracruz, the new oil and gas field is in the region of Cosamaloapan.
"This is very good news…Pemex becomes richer because of this find," he added.