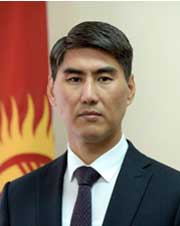 The message of condolences of the Minister of Foreign Affairs of the Kyrgyz Republic Chingiz Aidarbekov on the terrorist act in Pulvama:
We condemn the terrorist attack on the Indian military convoy in Pulvama, Jammu and Kashmir. We express our condolences to the families and friends of the victims, and wish the speedy recovery to those who were injured.
We hope that the organizers will get the deserved punishment.