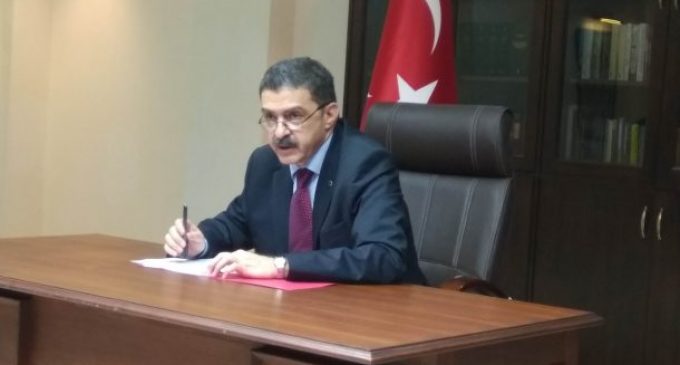 New Delhi, July 14 Speaking on the occassion of the first anniversary of the thwarting the bloodiest Turkish attack in the history of Republic of Turkey, Mr. Sakir Ozkan Torunlar, Turkish Ambassador to India said that Turkey has destroyed the backbone of the Fetullah Gulen and FETO the organisation responsible for the attempted overthrow of the democratic regime in Turkey in last year.
The Ambassador in his press briefing statement also thanked Prime Minister Narendra Modi and External Affairs Minister, Sushma Swaraj for their expression of solidarity with Turkey in difficult times.
The envoy was addressing a briefing in the Embassy in New Delhi said that "a victory for the precious democracy has been won at a heavy cost."
"The Turkish state, the civil society and public institutions in Turkey have been purged of the network and cadres of FETO",he said
The Ambassador denied any repression, witch hunting and violence against the political class, media and members of civil society and said that enough safe guards are available against flouting of democratic norms in Turkey.
The envoy said the "terrorist organisation FETO" was having a network in 160 countries including in India and the government agencies in India are cooperating with Turkey in identify those elements.